Non-natives need not apply for this woman's heart, an actress has a good gig impersonating Mao, and one ex-civil servant's been walking for 10 years. It's all trending across China.
Saved after jump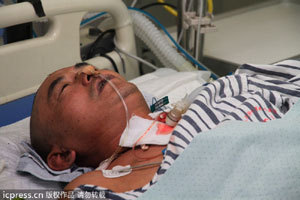 A 51-year-old man in East China's Zhejiang province is being hailed as "the most beautiful security guard" after catching a woman who jumped from the seventh floor.

Li Yingfu was seriously injured after catching the woman. Doctors said he might be paralyzed, the China News Service reported.


Natives only
When a single man told a woman confidently at a dating party that he would get a Beijing hukou (household registration) within three months, he was rejected by the woman, who wanted to marry a man born in Beijing, China Central Television reported. It is seen as a privilege to have a Beijing hukou because it is related to many social services such as education and housing.

Related:
Hukou reform expected to be a gradual process
Mao impersonator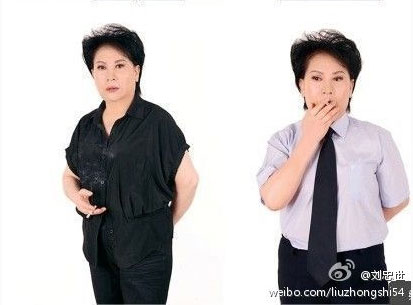 Actress Chen Yan (screen grab from Sina weibo)

An actress who is good at impersonating the late Chairman Mao Zedong said that she dare not wear dresses for fear of ruining Mao's image.

Chen Yan, of Mianyang city in Southwest China's Sichuan province, said her husband did not support her career because he felt like he was "sleeping with Mao every day," Portrait magazine reported.

Even though Chen has never performed on TV, she is frequently hired by supermarkets and theaters, and she can earn more than 10,000 yuan for each appearance, the report said.

Related:

New Chairman Mao stamps issued

Mao-era art fetching high prices at auction
A long walk
Li Changbo, a former civil servant who resigned a decade ago and has been traveling on foot since then, visited more than 900 counties nationwide.

Li, 56, from Jiangyuan county of Northeast China's Jilin province, was called by Internet users "the No 1 walker". He has not gone back home since starting his journey in July 2003, China News Service reported.
60% want 2nd kid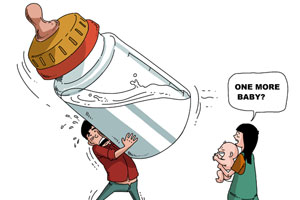 More than 60 percent of Beijing families would like to have a second child with the ease of the family-planning policy, the capital's family-planning authority announced on Wednesday.
According to reform guideline from the Third Plenary Session of the 18th Communist Party of China Central Committee, couples will be allowed to have two children if one of the parents is an only child.
Related:


When family planning slogans dominated walls
Nation braces for more babies
Mixed feelings over a second child
Baby not dead
A baby who was declared dead came back to life on Wednesday after he was taken to a funeral home, raising more questions about the already troubled hospital services.

The baby boy, who was less than a month old, was rushed to Anhui Provincial Children's Hospital on Oct 28 and diagnosed with congenital pneumonia and deformity. A doctor, surnamed Zha, said he made a wrong diagnosis. The boy was declared dead on Monday and was left alone on Tuesday before being taken to a funeral home.

Related:

Tales of hospital angst
Turn off your car after three minutes
Beijing legislators called on drivers on Wednesday to shut off their car engines whenever they are stopped longer than three minutes. The idea has received considerable attention as part of a broader regulation to reduce air pollution.
It was the third time the Standing Committee of Beijing People's Congress has discussed the anti-pollution measure.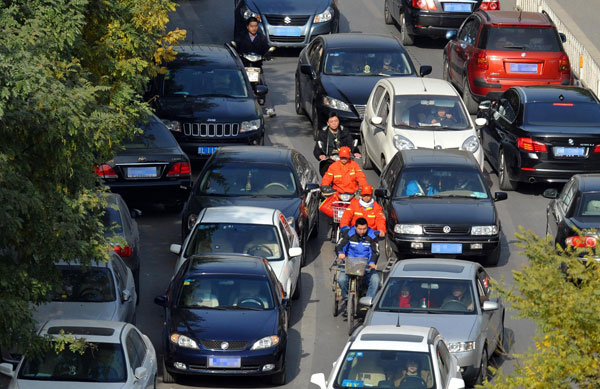 People ride through parked and moving vehicles in Xicheng district, Beijing, Nov 15, 2013. [Photo/Xinhua]

Related:

Special: Fight air pollution

Turn off your car, please
Airline aids singles' search for love
Shanghai-based Spring Airlines, China's only budget carrier, announced it will launch "blind date" flights in December to encourage singles to boost their chances of finding romance, chinanews.com reported on Wednesday.

The three flights, which all connect to Kunming, Yunnan province, will depart from Shanghai, Shijiazhuang and Tianjin.

Related:

Special:

Shopping meets dating on 11.11