Villager gives back by building houses in his hometown, Li Ka-shing sighting in Shaanxi province, and surprise, surprise -- Wangfujing is the most expensive in China! It's all trending across China.
Posh Wangfujing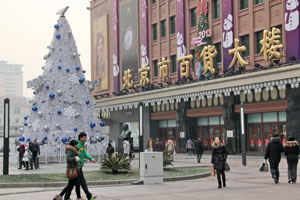 Wangfujing Street has become the most expensive commercial center on the Chinese mainland, Beijing Business News reported.

The sales income this year at 30 key enterprises reached 6.4 billion yuan as of August, while rental rates reached an average of $436 per inch annually, according to a report from Cushman & Wakefield.

Related:
Photos: Hitting the road
No more English
Primary school students in Beijing will no longer have English classes before third grade starting next year, according to an education official.
Fu Zhifeng, deputy director of the Beijing Municipal Education Commission, said the move was aimed at easing the academic burden on young students, Beijing Morning News reported.

Related:
Easing up on English
English study in focus as axe falls
Villager gives back
Tang Guo, who built a fortune from nothing after leaving his hometown with his wife, has funded the construction of 69 villas for people in his village.

Tang wrote a 30 million yuan ($4.92 million) check for the project in Gaoxing township, Huaying city of Sichuan province, which was finished on Monday.

The "rags to riches" story of Tang started with an entry-level job in Yunnan province in 1993 in his early 20s, but now he owns a successful multi-industry company. (www.chinanews.com)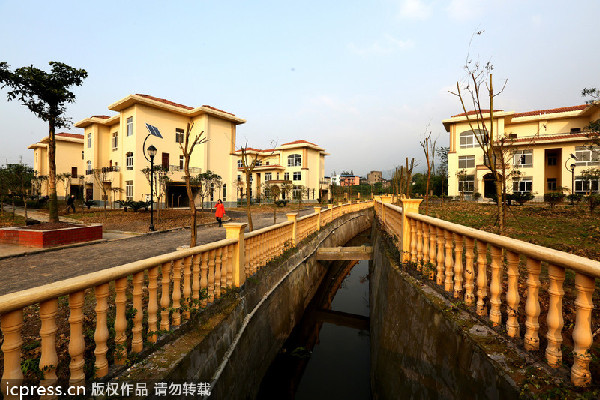 Loo complaint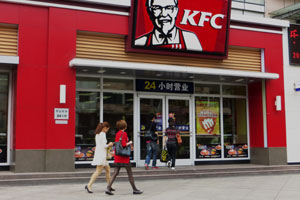 Some Western fast-food chains might be disheartened by complaints about their rest rooms, often billed as sound evidence of their better sanitation.

Li Dani, who lives in Chengdu, Sichuan province, mailed letters to 30 such chains, including KFC and McDonald's, in the city, calling for more gender-neutral toilets to reduce long waiting times for ladies. Tuesday was World Toilet Day, Western China Metropolis Daily reported.

Related:
Nature's call calls clean toilets
Li Ka-shing frenzy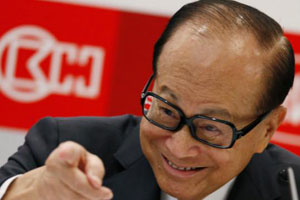 Who would miss a chance to glimpse Asia's richest man in person?

It came as no surprise that the arrival of Hong Kong tycoon Li Ka-shing on his private jet sent people into a frenzy in a far-flung village in Shaanxi province, with bursts of camera flashes and pushing and shoving.

Li arrived at Dashitou village in Xianyang city, on Tuesday for a training program to help the countryside. (www.chinanews.com)

Related:
Li Ka-shing's health, beauty business
Li Ka-shing ditches ParknShop sale plan
Compelling DNA
Thousands of male students and teachers in Wuhan, capital of Central China's Hubei province, are being asked to take a DNA test after a female student was killed.
The victim was a 20-year-old student at Wuhan University whose body was found on Nov 13 under a bridge near the school. The police are requiring male students and teachers at four colleges and universities nearby to go through the DNA test, Wuhan Evening News reported.

Related:
Singers' son sentenced to 10 years for rape
Beida stars
Yuan Ziwen and Yuan Zihao, twin brothers both studying at Peking University, gained popularity on the Internet with their handsome looks and hardworking personality.
Each of the twins has 70,000 followers on his micro blog, and many followers ask them how to get motivated to study hard, Yanzhao Metropolis Daily reported.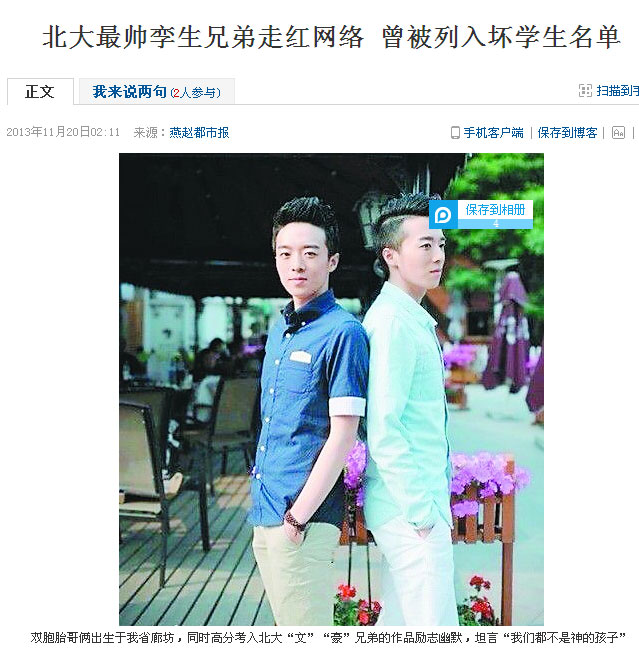 A screen grab from Yanzhao Metropolis Daily shows the twin brothers Yuan Ziwen and Yuan Zihao.