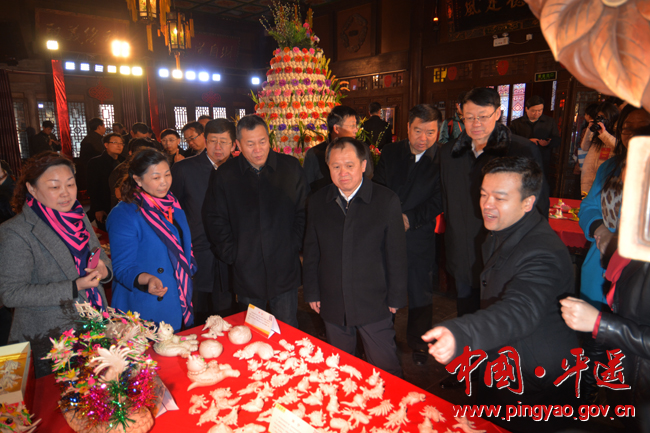 Shanxi government officials at steamed bun exhibition, Theatre Hall, Pingyao, on Feb 11. [Photo/pingyao.gov.cn]
For this year's Pingyao Spring Festival and the "Chinese New Year" festivities there was a steamed bun competition recently as a folk culture experience, in Theatre Hall, Pingyao county, Shanxi province, with a lot of other events to come and attracting provincial and county government leaders.
The event, Feb 10 – 11, which was organized by the county publicity department, the women's federation, and tourism bureau, had two parts -- a steamed bun exhibit and the making-them-on-the-spot contest itself. The exhibit will offer a variety of steamed buns and other traditional Chinese delicacies, with different flavors, colors, and styles, from Wenxi and Dai counties, the city of Huozhou, and Hua and Heyang counties in neighboring Shaanxi province.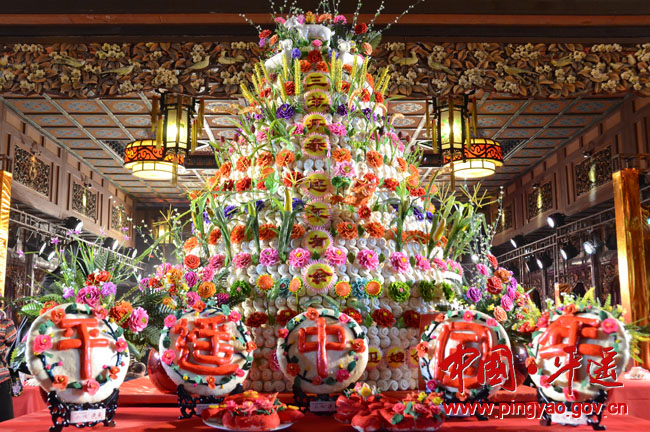 'Wenxi' (waiting for joy) steamed bun, on display at the competition, on Feb 11 [Photo/pingyao.gov.cn]
The competition attracted quite a number of folk bakers from the county, with 20 of the top ones making it to the final round, where they had to put together their masterpieces in a fixed period of time. The judges rated their products by taste, ingredients, time, craftsmanship, color, shape, and originality, with Wu Runying, a retired teacher claiming first place with her special "Pingyao ancient county" offering.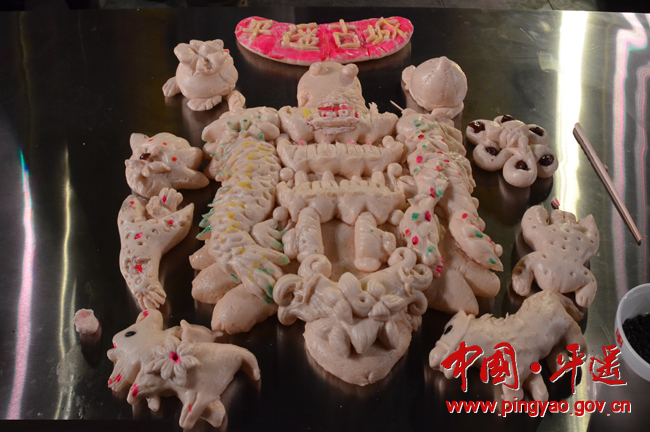 Steamed bun in the shape of old Pingyao county, on Feb 11. [Photo/pingyao.gov.cn]
The participants varied a lot in age, with the youngest being 36 year old and the oldest, 78, so, of course their works displayed a wide range of traditional skills, mostly inherited from ancestors, as well as some originality and their own views of cooking. This event also gives tourists an interesting up-close experience of the charm of traditional Chinese food and a friendly, festive atmosphere, and promotes cooking talk. The organizing committee also said they hope that activities such as this one can improve on traditional skills and give them a broader application.