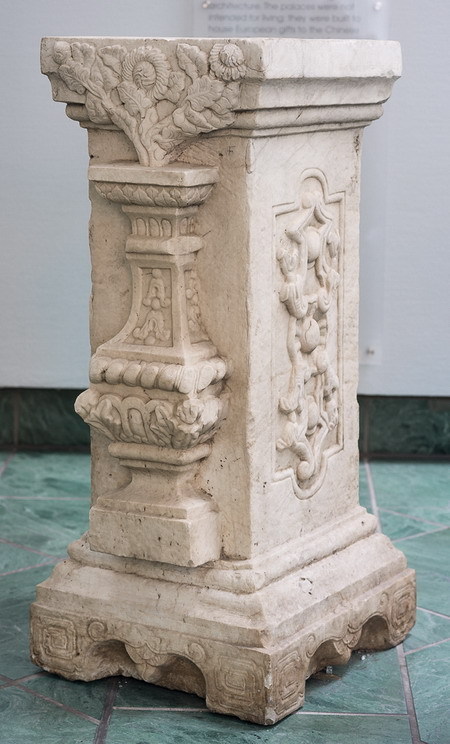 One of the seven marble columns. Provided by China Daily
The director and staff of a Norwegian museum, which is to return seven marble columns originally taken from Yuanmingyuan (the Old Summer Palace), are visiting Beijing to start a series of academic exchanges with Peking University.
The columns, a showcase of the imperial garden's Western-styled architecture, will be returned in September for display at Peking University, under an agreement between the Kode Art Museum in Bergen, the university and Beijing-based Zhongkun Investment Group.
Karin Hindsbo, director of the museum, arrived in the capital on Wednesday with six of her staff.
"The collaboration is an academic exchange between the two academic institutions," Hindsbo told China Daily.
"It is my job to take care of the museum collections, be sure we have the knowledge we need so we can preserve them properly, and can do research on them. This collaboration can help achieve some of those goals," she added.
"Peking University is professional and profound in this sense."
Hindsbo said she knows the agreement to return the columns garnered much attention from Chinese people after it was announced in February, because of "Yuanmingyuan's important role for the Chinese".