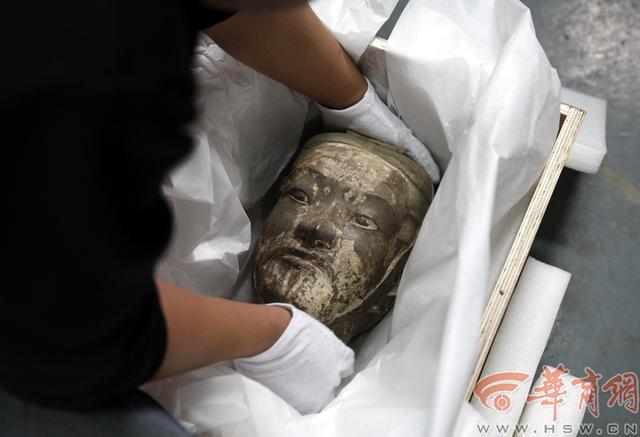 An employee carefully packages a cultural relic in Xi'an, Shaanxi province, April 24, 2014. [Photo/hsw.cn]
Some of the famous Terracotta Warriors of the Qin Dynasty from China's city of Xi'an in Shaanxi province will travel abroad to be exhibited at the Children's Museum of Indianapolis (TCMI) in USA from May 10 to November 2. The exhibition will display 265 items among which 18 are first-class cultural relics.
However, the shipping process is not easy. Let's have a look at what these national treasures have to go through when shipped overseas.
According to a representative from the Shaanxi Cultural Heritage Promotion Center, if the cultural relics are going to be exhibited overseas, preparation has to be made two to three years in advance.