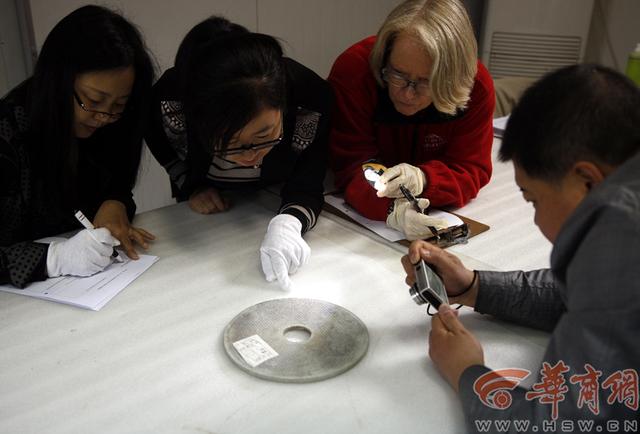 Experts examine and take photos of each relic, and then record them, which is kept in the archives. [Photo/hsw.cn]
First, an exhibition plan has to be made such as deciding which items will be shown. Next, the plan has to be approved by China's State Administration of Cultural Heritage. Once approved, foreign experts, who are from the country where the exhibition will be held, will travel to China and examine the relics before they are handed over.
The inspection process takes a great deal of time and needs to be very careful. Experts from both sides will record the details of the examined relics, including cracks and stains, and then make a bilingual record of the results.
After the handover, the relics need to be packed with acid-free paper and put into special boxes which have a PE board inside to absorb shock and prevent moisture. The transport carts for the national treasures have a dampening device and are not allowed to travel faster than 60-80 kilometers per hour on land.
After the exhibition in a foreign country, the relics will go through the same process before coming back to where they are stored in China.