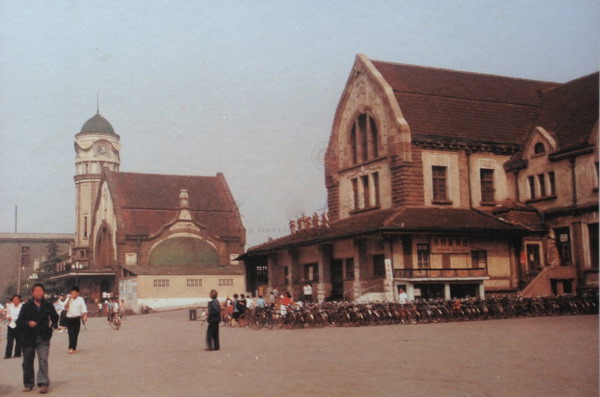 Provided to China Daily 
Shan says his committee will advise decision-makers to put more modern buildings on cultural heritage-conservation lists. Some structures built during the 20th century have been preserved, in places such as Changchun, capital of Jilin province, Shan says.
"I never expected to see those old factories of FAW Group (a State-owned automobile manufacturing company) and old studios of Changchun Film Group Corp (one of the cornerstones of China's film industry) intact. Locals once complained to me that their city is too young to have important historical relics, but in my view, they have too many."
Gu Yucai, deputy head of the State Administration of Cultural Heritage, says supervision of efforts to protect 20th century architectural relics needs to be improved.
"We need cities with more charm, rather than places that all look the same. Protection of buildings constructed during the modern era will also greatly contribute to academia and the making of public policy."
Among the structures recently added to the national key heritage conservation list include ones related to the War of Resistance against Japanese Aggression (1937-45).
The 20th century was a crucial period for China's modern architectural design, says architect Ma Guoxin, an academic at the Chinese Academy of Engineering and the other co-director of the committee.
"Today's China is a place where foreign architects participate in 'trial' projects, leaving many maverick and even bizarre constructions nationwide without consideration of Chinese culture and history," Ma says.
"If we architects want to save marvelous buildings from the 20th century, we may also be able to nurture our own design concepts, because it will keep a continuous lineage of how modern architecture was developed in China.
"Similar conflicts between economic development and preserving history have occurred in developed countries in recent decades. Confronted with pressure from China's massive urban construction, different sides need more coordination and cooperation."