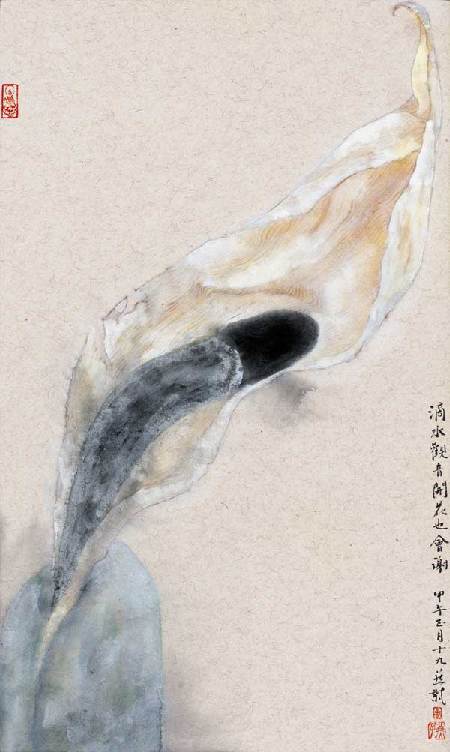 Zhang Yanzi paints flowers in accordance with the change of the seasons. Photos provided to China Daily
Ink-and-wash artist Zhang Yanzi is presenting her solo exhibition Blooming Season and Solace of Art in Shanghai.
Unlike many ink-and-wash painters, Zhang is candid in using blossoms as symbols of feminity, exposing their warmth, tenderness and toughness, says curator Zeng Qiong.
The highlight of the exhibit are blossoms, accompanied by objects that one may find in a literati's study, including an ink brush or an ink stone. In some works, grasshoppers resting behind the blossoms present a scene of bucolic leisure on a warm spring afternoon.
In other works, Zhang has only painted a bunch of grapes, a red pepper, a black butterfly, or a single book. The simple shapes and various shades and tones of the objects are presented independently from each other on the paper. The technique requires delicate handling of water and the inks by the painter.
The name of the show, Blooming Season and Solace of Art, is derived from her previous solo exhibition held in Beijing in 2013, The Remedy.
The Remedy explored the pain of modern life, from physical uneasiness to mental torture. The new exhibition in Shanghai offers therapy and solace.