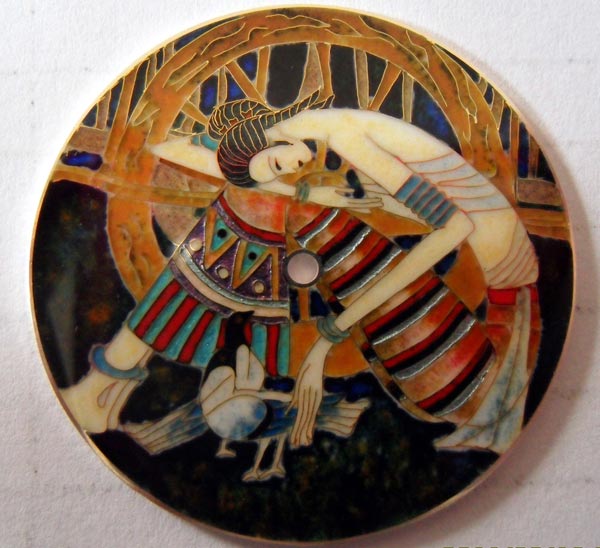 An enamel dial made by Xiong Songtao's studio Provided to China Daily
Kong Lingjun is a pioneer, despite only beginning to sell enamel watches in 2013.
He says his brand unexpectedly won high praise from European critics at the recent Baselworld 2014, the world's leading watch and jewelry show in Switzerland.
"As someone in the watch industry for many years, I sometimes feel depressed seeing Chinese consumers who prefer foreign brands, and have the stereotype that Chinese watches are cheap," he says.
"So, you can imagine how excited we were to find more than 100 people, including some top Swiss independent watchmakers, wearing this watch at the fair."
Zhao Meihua from Kong's company got a rare chance to demonstrate cloisonne at Baselworld 2014. She says Chinese artisans may lag behind European counterparts in some areas, but not in technique.
"As long as we are diligent enough, it's not difficult to surpass them in terms of making delicate dials, but we still struggle with how to design images that mix Chinese characteristics with modern aesthetics."