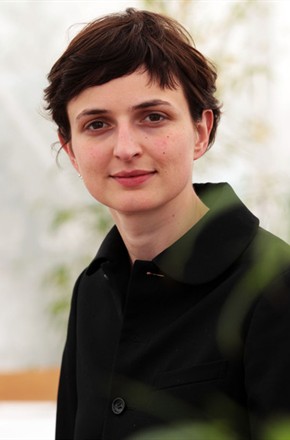 Italian woman filmmaker Alice Rohrwacher [Photo/Mtime.com]
One more movie in Competition, "Le Meraviglie" (The Wonders) directed by Italian woman filmmaker Alice Rohrwacher, was presented on Sunday at the ongoing Cannes Film Festival.
In the one hour and 50 minutes movie, Rohrwacher tells a story of a self-sufficient family of beekeepers and the events they experienced as bohemians, through which the 33-year-old young filmmaker wanted to answer the question of the "destruction of regional identities in Italy and the difficulties faced by people living in isolated regions."
On the screening day, accompanied by the main cast members including Monica Bellucci, an Italian actress and fashion model and director's sister Alba Rorhwacher, Rohrwacher hold a press conference.
She said her movie is "a very personal film," but "not an autobiographical story even though my father is in fact a beekeeper. I wanted a feeling of being at home while working and that's why bees feature in the film."
"We wanted to make a realistic film in order to leave a certain space for the spectator, at a time where that's in short supply," continued the director.
Talking about her decision to play in this film, actress Bellucci said "the main reason I do this job is to enjoy human experiences."
"Working on Alice's film was a very intense experience for me. I was touched by her honesty and integrity," added the model-turned actress, who plays a television presenter in the movie.
In fact, "Le Meraviglie" is Rorhwacher's second film and a work that "she has endeavored to anchor firmly in reality," according to the festival daily.
The 67th Cannes Film Festival has entered its fifth day since the official opening at the Mediterranean seaside town on Wednesday and will draw its curtain down on May 25.
A total of 18 films have been selected to compete for the Palme d'Or, the top prize of the annual international film festival, as well as other prizes.
The winners will be announced on May 24, one day before the originally planned date due to the European Parliament elections on May 25.