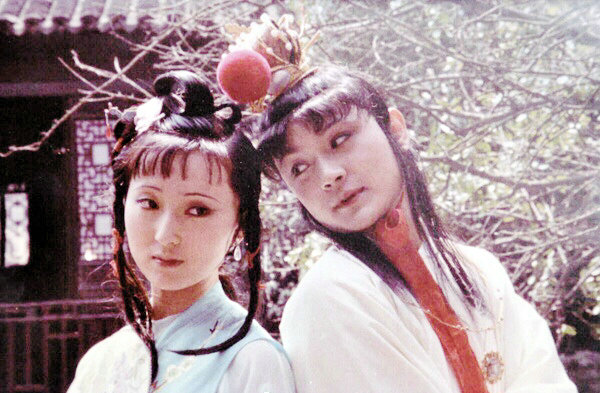 A still from the 1987 TV adaptation of The Dream of the Red Chamber. [Photo/Sina Weibo]
The 7th Cao Xueqin Cultural and Art Festival will be held at the Beijing Botanic Garden during the National Holiday.
The theme for this year is to "taste" the essence of The Dream of the Red Chamber. A group of 12 scholars specialized in the classic will attend the event, including Wang Fulin, director of the 1987 TV series adaptation of the book.
Wang will share his story about the creation of the 1987 series and his thoughts on the classic literature adaptations.
The event will feature a series of operas, dramas and dances adapted from the book. Performances of gu qin (a plucked seven-string Chinese musical instrument), Chinese tea art and incense art, will be displayed as well.
Additionally, special kites will be made during the event according to Cao's notes on kites from North and South China.
During the festival, collector Zhang Xing will donate a pair of family bookcases to the Cao Xueqin Society.
It is thought that the bookcases, made during the reign of Emperor Qianlong (1736-1795), were a wedding gift to Cao from a friend. The bookcases were first mentioned in scholar Wu Enyu's book and it is said that Cao's other friend Zhang Yiquan kept the gift.