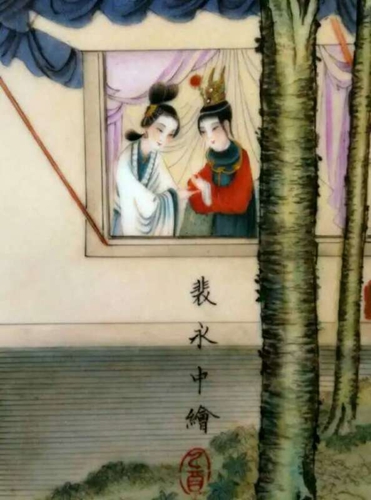 Pei Yongzhong's porcelain painting is inspired by the Chinese classic, Dream of the Red Chamber. [Photo/china.com.cn]
The exhibition of a porcelain painting of Dream of the Red Chamber was held for the first time at Tianya Art Gallery on Jan 10 in Beijing. Written by Cao Xueqin in the Qing Dynasty (1644-1911), Dream of the Red Chamber is one of the masterpieces of Chinese literature. The year 2015 is the 300th anniversary of Cao's birthday. The exhibition is a memorial display dedicated to Cao.
Based on the paintings illustrating the book by Sun Wen (a painter in the Qing Dynasty), Pei Yongzhong spent five years on his porcelain version that consists of 245 porcelain screens.
The screens have three parts. The first part is based on the 165 pieces of Sun Wen's original paintings, in which 160 are scenes from the first eighty chapters of the book. Pei created twelve of his own works from the contents and figures from Chapter 103 to Chapter 108, completing the whole illustration of the novel.
Pei tried to retain the style of Sun in his works. He painted 3,800 characters of different ages, personalities and outlooks from the book.