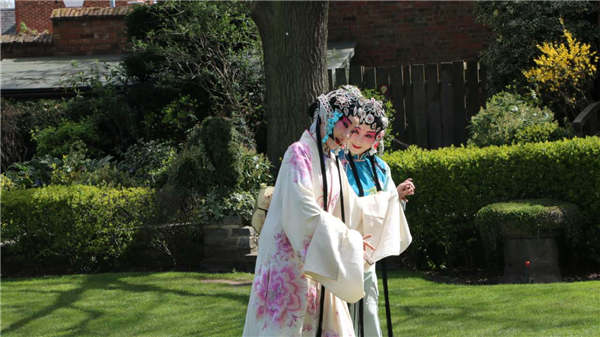 Performers from a Fuzhou opera troupe present the Kunqu Opera The Peony Pavilion by Ming Dynasty (1368-1644) playwright Tang Xianzu. [Photo provided to China Daily]
The 400th anniversary of the death of famous Chinese playwright Tang Xianzu was marked at the three-day Third China Fuzhou Tang Xianzu Art Festival, which ended on Monday in Fuzhou, Jiangxi province, Tang's birthplace.
The events included a grand parade at the opening ceremony, the premiere of the musical Tang Xianzu performed by the Shanghai Conservatory of Music and the opening of the Tang Xianzu Memorial Museum.
The Ming Dynasty (1368-1644) playwright from Fuzhou composed more than 2,000 poems and essays, most of which were written during his later years.
He is particularly remembered for his four plays: The Peony Pavilion, The Purple Hairpin, Record of the Southern Bough and Record of Handan. They're collectively known as The Four Dreams of Linchuan.
Besides Tang, the celebrated poet and playwright William Shakespeare, who lived thousands of kilometers away and also died in 1616, was also celebrated during the festival.
The stage production A Midsummer Night's Dreaming Under the Southern Bough by the University of Leeds-which combined Shakespeare's A Midsummer Night's Dream and Tang's Record of the Southern Bough, as well as forums comprising scholars from China and the United Kingdom-honored the two playwrights' lives and works.