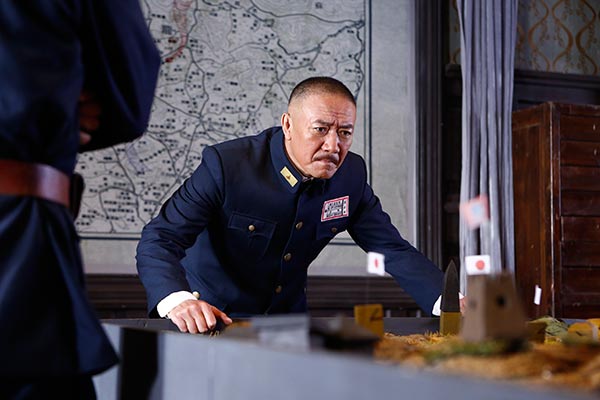 Actor Li Youbin as Ma Zhanshan. [Photo provided to China Daily]
A television series based on the true stories of China's wartime hero Ma Zhanshan has recently made a splash on the small screen.
The 38-episode series, Battle of Jiangqiao, which has been broadcast on Beijing Satellite TV since Sept 4, revolves on the battle, which saw the Chinese army led by Ma to fight against Japanese invaders in November, 1931.
Despite outnumbered by the enemies and being short of food and weapons, Ma led his army to fight for around half a month.
Li Yan, the director, reveals that it took more than 10 years to prepare the script, making 80 percent of the scenarios recreating those happened 85 years ago.
"We've tried to humanize the roles and avoided to make the protagonist a stereotyped, over-perfect hero," Li says.
The series star awards-winning actor Li Youbin as the protagonist hero Ma. The cast also includes Liu Wei, Shi Jingming and Liu Jinshan.
To seek a better effect, Li Youbin, 58, refused to use a stand-in to shoot the scenarios with explosions and fights.
Speaking that he's read a lot of books and historical documentaries about Ma, the actor says the legendary hero has rich personalities and will impress the audiences.
Related:
Chen Jianbin's latest TV series to be aired in Beijing