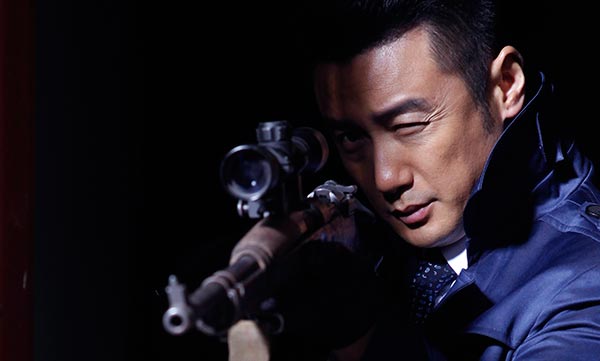 Actor Gong Zheng. [Photo provided to China Daily]
The Chinese TV series
My Love Hit the War
recently made waves in the country.
Set in the late 1930s, the 46-episode series revolves around a romance during the Battle of Songhu in Shanghai, which is among China's bloodiest battles during the Japanese invasion.
Following a fictional Chinese secret agent's revenge for his sister's murder, the series narrates the protagonist's love for a doctor during wartime.
Since it aired on Beijing Satellite TV on July 23, the series has been viewed more than 5 million times on iQiyi, one of China's largest streaming sites.
Zhang Yongchen, the scriptwriter, told a promotional event on July 22 in Beijing, that wartime love stories were "more romantic and dramatic" compared with other times.
To capture historic scenes on screen, he read local chronicles of Shanghai and eastern Suzhou, among other material.
Pan Yue, the director, said at the same event that the main shooting was done in Tongli, a picturesque town in Suzhou.
In addition to lead actor Gong Zheng, the series stars actress Xu Fanxi.
Related:
Spy-themed TV series hits the screen