Culture Insider: Skincare in ancient China
Chinese women have a long history of pursuing whiter and brighter skin. To achieve that luminous glow, generations of women have counted exfoliation, brightening and moisturizing as their three key steps.
Here are some of the products ancient Chinese women used on their skin.
1. Rice water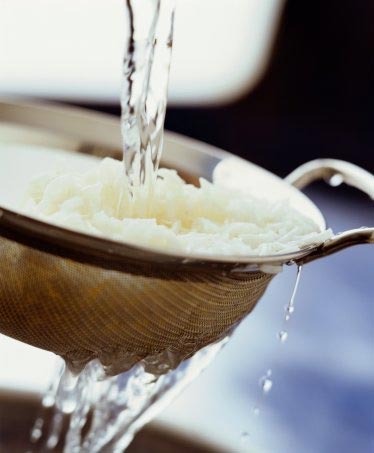 [Photo provided to China Daily]
Chinese women utilized pan – water used to wash rice – to remove residue and brighten their skin, as early as the Qing Dynasty (1644-1944).
The practice was described in the Book of Rites or Liji, a collection of texts describing the social norms, administration and ceremonial rites, which recommended using warm pan to wash one's face.
The pan here refers to those produced from fine rice, in which its starch, vitamins and proteins are said to be beneficial to the skin. Even today, washing one's face with water used to clean rice is one of the most popular homemade skincare routines.