Chinese talk show host furious at Canada 'censors'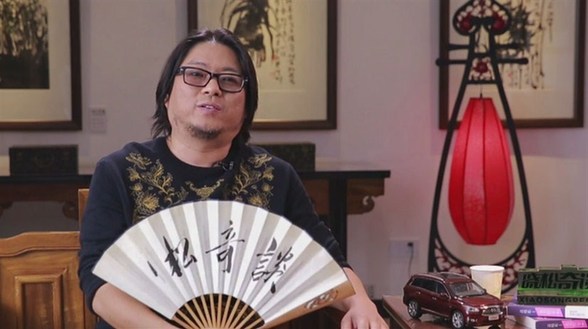 Gao Xiaosong. [Photo/China.org.cn]
A Chinese talk show host has blasted the Canadian Tourism Commission (CTC) for allegedly attempting to censor his show.
Host and musician Gao Xiaosong said on his Weibo account that the release of an episode of his show on iQIYI, an online video platform, had been "delayed indefinitely" because of "strong obstructions" from the CTC.
The episode was supposed to be available on iQIYI on Friday. After a preview of the episode, which includes content about aboriginal people in Canada, the CTC objected to its release, Gao said on Weibo, where he has nearly 40 million followers.
Pictures posted by Gao include e-mails written in Chinese from people who appear to be CTC staff.
"We have always emphasized not to mention the aboriginal peoples because it's a very sensitive subject, and the preview includes history that is not to be proud of," said one e-mail.
According to Gao, another e-mail from CTC staff stated: "No matter from the history or human rights aspect, we have in the meeting again emphasized to avoid the aboriginal peoples...This is really serious. If not worked out properly, it could be upgraded to political levels and cause very serious consequences."
Gao also questioned the CTC's standing regarding the show's content, saying he did not sign any contract with the CTC and the organization is not a sponsor.
The episode in question is the second in a four-episode series. The first episode in the series hosted by Gao aired earlier.
The first episode "achieved great results and strengthened our confidence," said the CTC in a Weibo post on Monday morning.
"As a promotion agency for a tourism destination, we hope the show focuses on promoting the destination," the CTC said. "We have only provided opinions on amending the priorities of the episode."
"A Chinese tourism company recommended the show to CTC and signed cooperation papers with us," said the CTC, without providing the company's name or details of the contract.
Derek Galpin, CTC China Managing Director, said he had nothing to add when reached via phone by a Xinhua reporter.
"I believe our recently issued statement on our corporate Weibo fully states and explains our position," wrote Galpin in response to an email inquiry.
Gao was apparently unsatisfied with the response.
"The CTC is not in any way a direct party to the show," he said in a recent Weibo post. "The changes and omissions that CTC demanded account for up to 20 minutes. Even if we had a contract, which we don't, the harm to the episode would be unacceptable," Gao wrote.
CTC, Canada's national tourism marketing organization, was created by the Canadian Parliament and is wholly owned by the Canadian government. It reports to Parliament through the Minister of Industry, according to the Canadian government web site.
Related:
China's new film law stresses celebrity ethics