Time for local gems to shine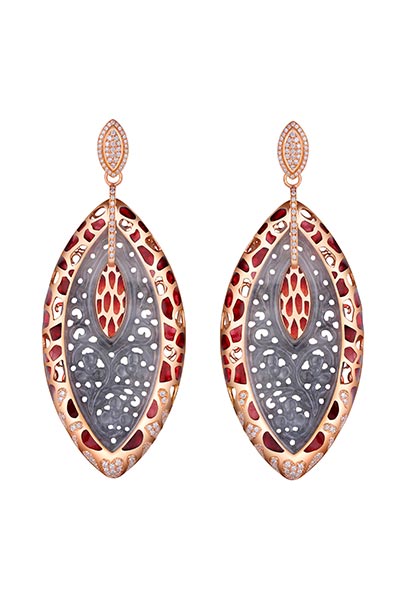 Jewelry pieces designed by Shirley Zhang. [Photo provided to China Daily]
Western brands like Cartier and Tiffany have been sought after for years in China, but now they are going to be joined by a slew of new designer brands.
The Shenzhen Hemei Group announced in Hong Kong on Aug 29 that it has formed a strategic alliance with Bluebell Group, a Hong Kong-based branding company, and investment firm Orion Partners, to tap the consumer goods market in China.
The three have formed a new company that will find and nurture indigenous designer jewelry brands, as well as overseas ones.
The company has named Chinese jewelry designer Shirley Zhang as its creative director.
As of now, the new company has signed up more than 30 designers from China and Europe to help build brands for the Chinese market.
Of the three companies that have come together to form the new venture, Hemei seems like the most unlikely.
Hemei, a leading manufacturer of smart electric meters, however, got its first taste of fashion through Make Lumer, an affordable diamond brand, and apparently liked it.
The company is now also involved in tourism, capital management and new energy.