Time for local gems to shine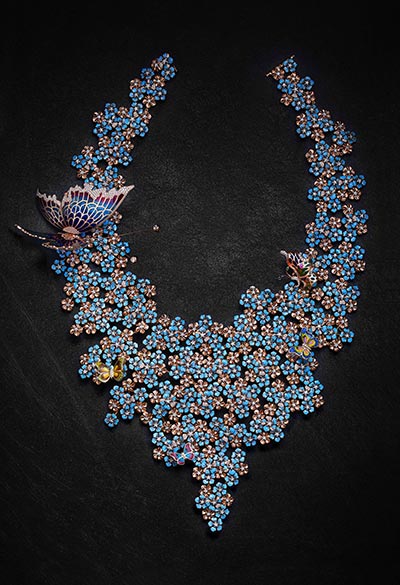 Jewelry pieces designed by Shirley Zhang. [Photo provided to China Daily]
Speaking of the new company's prospects, Ashley Micklewright, the Bluebell Group CEO, says the company believes that the long-term future of China is still the most exciting opportunity. That's not only because Chinese consumers are becoming better informed, but also because the disposable income of the Chinese middle class will increase exponentially.
"We are focusing increasingly on brands that are more affordable, ones that appeal to this segment of the market," he says.
China will soon be able to develop brands that succeed in the domestic market and abroad, he says.
As for Orion Partners, it will provide capital management service.
The firm, which has a strategic partnership with French multinational bank BNP Paribas, is focused on the rise of consumerism and changing demographics in Asia.
Speaking of how the country is changing, TK Chiang, a managing partner of Orion Partners, says: "Ten years ago, we already knew China had more refrigerators and air conditioners than anywhere else in the world. But today, China is leading in box-office revenues, overseas holidays and other lifestyle sectors. In fact, while the primary and secondary sectors have indeed slowed, the tertiary sector or the services sector continues to grow at a robust double-digit rate," he says.
"So, as China grows, so does the confidence and aspirations of Chinese consumers, and this will be followed by a desire to support domestic products and services.
"In the case of Chinese brands, we believe they will in the years to come emulate the success of Japanese and Korean brands today," he says.
As for how it plans to develop local brands, Hemei says it plans to set up two or three design industry parks in Beijing and Shanghai to attract both local and overseas designers and craftspeople.
According to its latest half-yearly report, Hemei earned 94 million yuan ($14.1 million) in net profit, a 62 percent rise year-on-year.
Related:
Ming Dynasty jewelry treasures showcase court art
Making kingfisher feathers soar