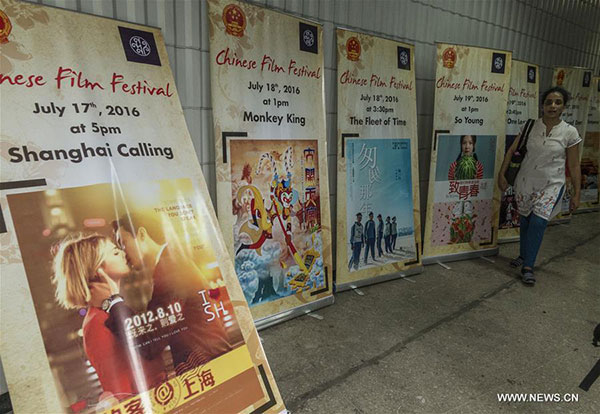 An Indian viewer waits to watch Chinese movies during the Chinese Film Festival in Kolkata, capital of eastern Indian state West Bengal, on July 17, 2016. West Bengal government of India and the Chinese Consulate jointly host the festival which runs from July 17 to 20 to increase bilateral cultural exchange between India and China. [Photo/Xinhua]
A Chinese film festival opened Sunday in the eastern Indian city of Kolkata, which is known for its pre-Bollywood cinema products.
Several Chinese films, including Shanghai Calling, The Monkey King, So Young, Not One Less, and Nine-coloured deer, are on show till Wednesday.
Chinese Consul General Ma Zhanwu told Xinhua the festival is a joint effort between the Chinese consulate and the government of West Bengal state.
Kolkata is chosen as it is considered to be the intellectual capital of India and people here are with international thinking, he said.
Kolkata, formerly known as Calcutta, was the birthplace of the Bengali cinema, including the popular movie among Chinese, "Awara" (Vagabond).