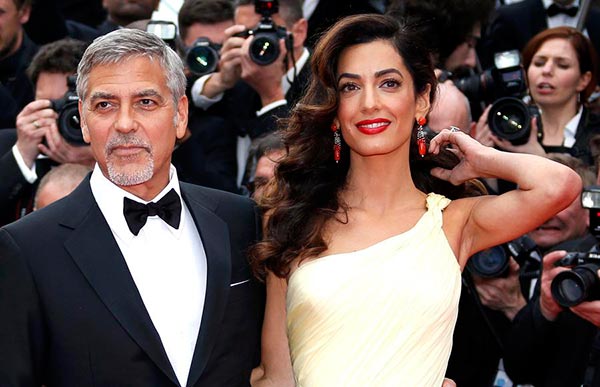 Cast member George Clooney and his wife Amal pose on the red carpet as they arrive for the screening of the film Money Monster out of competition during the 69th Cannes Film Festival in Cannes, France, May 12, 2016. [Photo/Agencies]
The Out of Competition selection
Money Monster
, starring
oscar
winners
Julia Roberts
and
George Clooney
and directed by
Jodie Foster
, won long-lasting applause at the end of its screening Thursday morning from the press.
Clooney and Roberts star as financial TV host Lee Gates and his producer Patty, who are put in an extreme situation when an irate investor who has lost everything forcefully takes over their studio. During a tense standoff broadcast to millions on live TV, Lee and Patty must work furiously against the clock to unravel the mystery behind a conspiracy at the heart of today's fast-paced, high-tech global markets.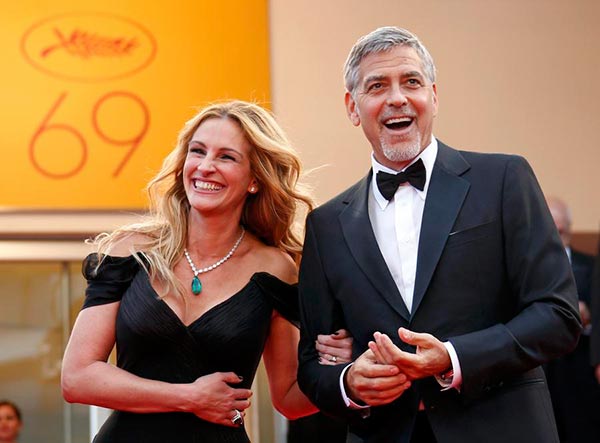 Cast members Julia Roberts and George Clooney pose on the red carpet as they arrive for the screening of the filmMoney Monsterout of competition at the 69th Cannes Film Festival in Cannes, France, May 12, 2016. [Photo/Agencies]
Having directed Little Man Tate, Home For The Holidays and The Beaver, the thriller Money Monster is the fourth film directed by Jodie Foster who is also an Oscar-winning actress.
During an interview, Roberts spoke highly of Foster's directing skills. "She comes with such a huge amount of compassion for what actors are trying to accomplish," Roberts said, adding that "you really can't ask for someone with more understanding that the person who's devoted her life to being such a brilliant actor".
For Julia Roberts, who is participating in Cannes Film Festival for the very first time and later walked the red carpet barefoot, "it's been wonderful, it's exciting and thrilling, and ever so slightly terrifying".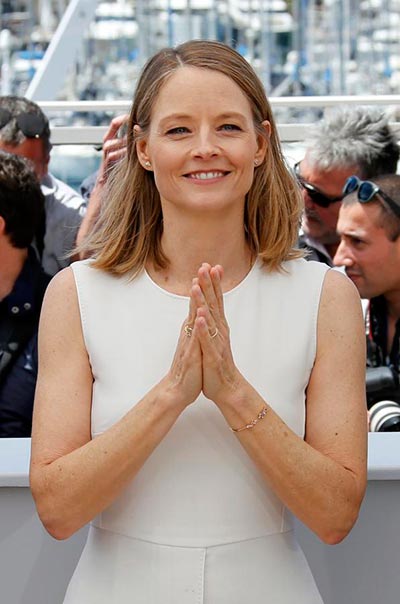 Director Jodie Foster poses during a photocall for her film Money Monster out of competition at the 69th Cannes Film Festival in Cannes, France, May 12, 2016. [Photo/Agencies]
The Un Certain Regard section also opened on Thursday with the movie Eshtebak (Clash) by Mohamed Diab from Egypt, and Omor Shakhsiya (Personal Affairs) by Maha Haj from Israel.
As for the main competition section, Rester Vertical (Staying Vertical) by Alain Guiraudie from France, Sieranevada by Cristi Puiu from Romania, were screened.
The 69th Cannes Film Festival runs from May 11 to 22 in Cannes.
Related: