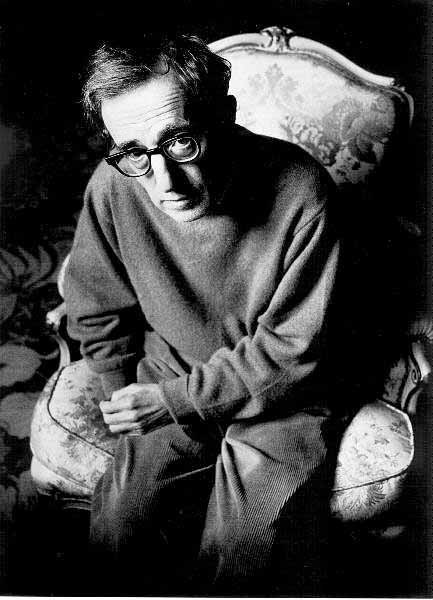 Veteran American actor and director Woody Allen [Photo/Mtime]
With almost enough star wattage to forget the grim anti-terror measures in place, the Cannes film festival opened on Wednesday with Woody Allen's Cafe Society, starring Kristen Stewart.
The veteran American actor and director opened the show for the third time with his work, but once again his film will not be in the main competition, whose judges are this year led by Australian director George Miller.
"For any group to come together and judge the work of other people is something I would never do," Allen told a news conference on Wednesday.
"It...is something I do not believe in. So I do not want to participate in it."
The red carpet awaits some of Hollywood's biggest stars, such as Julia Roberts, Jodie Foster, Sean Penn, Robert De Niro, Charlize Theron and George Clooney, as the French Riviera town transforms into the film capital of the world for 12 heady and exhausting days.
This year is one of the most star-studded in recent times, and Twilight megastar-turned-indie-darling Kristen Stewart, Blake Lively and Steve Carell are among those appearing on the red carpet for the opening film.
Allen, 80, gets the party started with his coming-of-age tale about a young couple who fall in love in 1930s Hollywood, which is being screened out of competition.
Allen is the narrator of Cafe Society, his 46th film which he describes as "like reading a novel on his life".
The feature is Allen's 14th presented out of competition in Cannes and his third-Hollywood Ending in 2002 and Midnight in Paris in 2011-to open what is arguably the world's most prestigious film festival.
However the director told French radio this week that he "is not at all blase. I am always happy to come to Cannes."
Cafe Society is also one of five films whose rights are held by Amazon, a sign of a shift in the cinema industry, which is increasingly opening up to subscription services, although straight-to-streaming site Netflix is still being snubbed by Cannes.
His new film brings Kristen Stewart and Jesse Eisenberg together on screen for the third time, after 2009's Adventureland and last year's American Ultra.As in many of his films, there is a lot of Allen himself in the protagonist of Cafe Society.
"If this was years ago, I would have played this part much more narrowly myself because I'm a comedian, not an actor. Jesse gave it much more complexity," Allen said.
Nearly 90 feature films from all over the world will be shown in this year's official selection.
These include 21 which are in the running for the Palme d'Or main prize, such as The Last Face by actor-director Penn featuring his ex-girlfriend Theron and the latest offering from French-Canadian wonderkid Xavier Dolan of Mommy fame.
The first of the big Hollywood films, Foster's drama about a Wall Street tipster Money Monster, starring Clooney and Roberts, screens on Thursday. And Steven Spielberg will roll out his blockbuster version of Roald Dahl's The BFG on the weekend, although neither are competing for the main Palme d'Or prize.