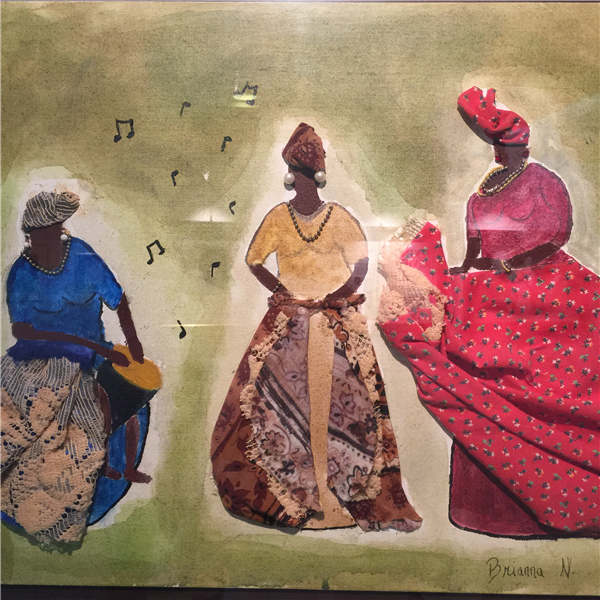 The painting is part of an ongoing exhibition of Caribbean and Latin American art in Beijing. Provided to China Daily
For some Chinese, Latin America and the Caribbean are regions that they may seldom get a chance to visit. So, the ongoing Latin American and Caribbean Art Festival in Beijing offers them a good opportunity to learn about the regions.
The festival at the China Millennium Monument in Beijing comprises three parts: the magic and reality of contemporary art, the inheritance and development of culture and the sharing the beauty that includes works from both China, Latin America and the Caribbean.
Artists from 16 countries including Argentina, Grenada, Mexico, Venezuela, Peru and Costa Rica display about 280 paintings, sculptures, installations, videos and photos at the show.
One of the displays includes Ecuadorian painter Ramon Piaguaje in a blue costume leading visitors on a walk through the Amazonian rainforest, using his art pieces.
Piaguaje's Rainforest series of oil paintings comprises rivers, trees and colorful plants, portraying the Amazon as full of vigor and color.
He says he began exploring the rainforest with his parents at a very young age.
And whenever they encountered a river mouth, he was always urged by his parents to drink water from the river in the hope that he would become familiar with the creatures living there.