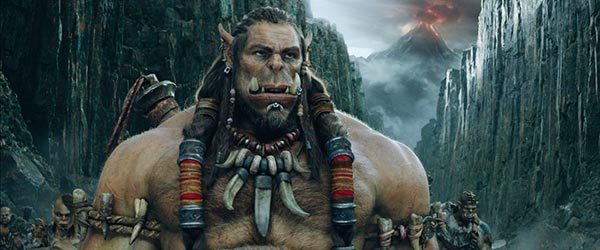 A scene from Warcraft. [Photo/Mtime]
The cinematic adaptation of the world's influential video game franchise
Warcraft
will hit the Chinese theaters on June 8, two days earlier than its North American release on June 10.
The Chinese screening date roughly coincides with the upcoming the Dragon Boat Festival holiday, which will last from June 9 to 11.
Usually Hollywood blockbusters are released later in China than its native market.
But based on last year's stunning figures – the three-day Dragon Boat Festival holiday of 2015 raked in 600 million yuan ($92.3 million), up 42 percent year on year – it makes sense to understand that China's rapidly booming market may be the decisive reason to set the dates.
More interestingly, the distributor added Gul'dan's starrer Daniel Wu, a heartthrob to numerous Chinese female fans, onto the latest poster tailored for the lucrative Chinese market.
Wu said in earlier interview with domestic media that he was seeking a breakthrough to challenge his longtime stereotyped image as a handsome man on big screen.
Wu was listed 12th slot on the Warcarft's cast ranking on the movie website Imdb.com and Gu'dan is set in the game franchise as an evil role who betrays his mentor.
So does that mean the mega star Wu will just play a minor role in the upcoming tentpole?
Well, let's talk about something not so disappointing…
Related:
Book of Love leads Chinese box office