Chef of Chinese food in US glad to serve as cultural ambassador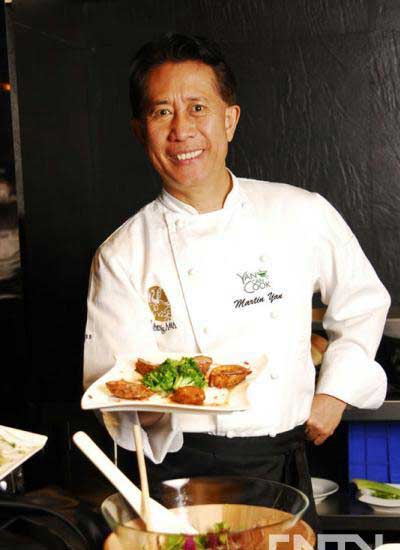 [Photo/CNTV]
Martin Yan is a household name in the United States. Born in China's Southern Guangdong province, he gained his fame here by teaching Americans how to cook Chinese food.
At a meeting of the 2016 National Chinese Language Conference (NCLC) on Friday, Yan said food is culture, heritage and a lifestyle, and reminds one of where he comes from and his background.
"I consider myself a culinary and cultural ambassador," Yan told Xinhua.
Yan said when he first came to the United States, there were 6,000 or 7,000 Chinese restaurants. Now there are some 54,000, more than all the fast-food chains combined in the country.
In Yan's point of view, Chinese restaurants here in America serve almost everything because of the need for diversity and for their own survival. But sooner or later, "more and more Chinese restaurants will be specialized, say Shanghai restaurant, dumpling restaurant," he said.
Yan is practically the first chef to bring Chinese food to the world on TV. When he began his career as an on-air chef for a local Calgary TV station in 1978, there were few chefs in the cooking-show arena.
Yan has been hosting his award-winning PBS-TV cooking show "Yan Can Cook" since 1982, and has produced more than 1,500 episodes so far, catching the attention and imagination of the American audience.
"I can say that I was the first Chinese-American breaking into the mainstream media, a mainstream American television medium," Yan said in an interview with Xinhua.
Yan even incorporated Chinese acrobatic skills into his cooking show. "When you want to appeal to a broad audience, you have not only to be educational, you also have to be entertaining to attract and captivate your audience ... you gotta be very animated, have fun," he said, "Then people accept you as their friend, whatever you say, much easier."