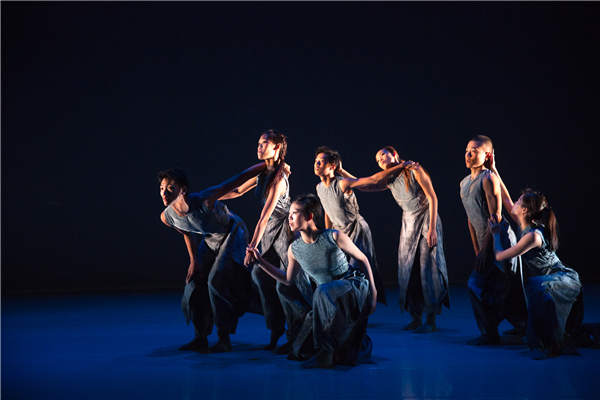 Long River, a contemporary dance piece by Taiwan's WC Dance, will be staged on July 25 at Beijing Tianqiao Performing Arts Center during the Beijing Dance Festival. Photos provided to China Daily
For modern dance devotees, July is when the annual Beijing Dance Festival is staged in the capital.
Presented by three Chinese contemporary dance companies-the Beijing Dance/LDTX, the Guangdong Modern Dance Company and the Hong Kong's City Contemporary Dance Company-the festival is divided into two parts.
In the first week, choreographers and dancers from around the world offer educational programs to modern dance lovers.
The second week is performance time when 15 contemporary dance works will be presented by Asian troupes and artists from 10 countries, including Israel and South Korea.
Choreographer-dancer Ma Bo's latest production, Narrow Escape-The Long March, will open the event. Another Ma work, Faded Monologue, opened last year's Beijing Dance Festival.
The Long March, which started in 1934, was a two-year tactical retreat by the Red Army to evade Kuomintang forces.
"Usually, I tell my own stories in my works," says Ma, the resident choreographer of Beijing Dance/LDTX. "But this is the first time that I choreographed a work, which is based on such an important historical event.