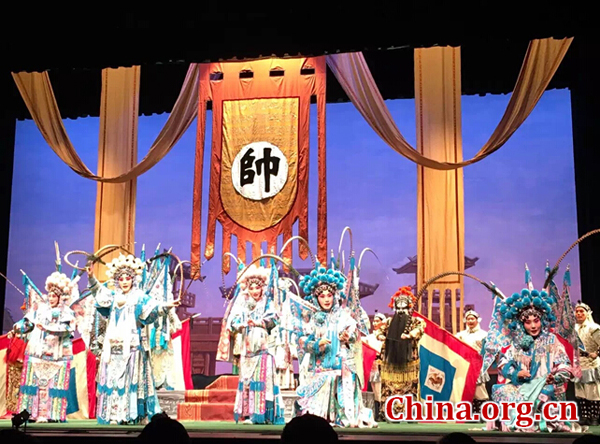 Warrior Women of Yang. [Photo/China.org.cn]
After performing three days at London's Sadler's Wells Theatre, the China National Peking Opera Company made their final curtain call to the applause of the international audience on Nov. 22.
2015 is the first visit the troupe has paid to the UK in ten years. The cast put on performances of "Farewell My Concubine" and "Warrior Women of Yang," giving the UK a rare glimpse at the best in Peking Opera.
Finishing with "Warrior Women of Yang", a tale of revenge between an elite family made up only of women warriors and the enemy states, the troupe captivated the large audience not so much with the distinctive Peking Opera singing tradition, but with the vibrant costumes and displays of acrobatics, as well as the masterfully choreographed fight scenes.