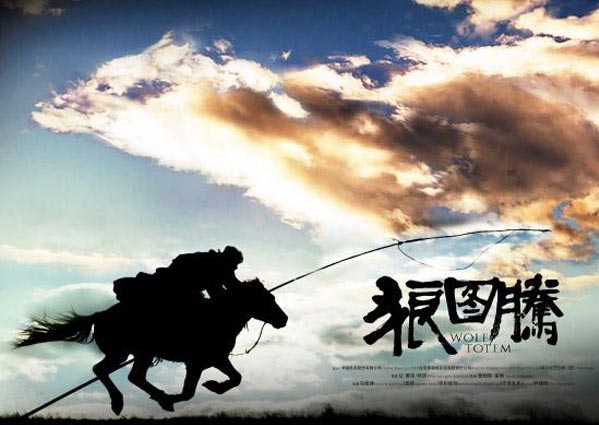 Poster of Wolf Totem. [Photo/Agencies]
The last-minute change to China's submission for the 2016 Academy Awards best foreign language film award was because "Wolf Totem" did not meet the requirements.
According to a report by China Film News, Oscars organizers notified the Chinese film regulator that the ratio of Chinese nationals among the creative staff of "Wolf Totem" was too few and did not meet eligibility rules.
A co-production between China and France, the film has a wide range of international participation, involving French director Jean-Jacques Annaud and American movie music composer James Horner among others.
A special rule for the foreign language film award says that "the submitting country must certify that creative control of the motion picture was largely in the hands of citizens or residents of that country."
Before the final announcement, "Wolf Totem" was a highly likely contender. It beat acclaimed filmmaker Jia Zhangke's "Mountains May Depart".
"Wolf Totem" was replaced by "Go Away Mr. Tumor", a romantic comedy telling how an optimistic woman copes with cancer. It took more than 500 million yuan of box office in China.
The last Chinese submission to be named an official nominee by the Academy was "Hero," directed by Zhang Yimou, in 2003.
Related:
China enters Go Away, Mr. Tumor for 88th Oscars
China may enter China-France co-production Wolf Totem for Oscars