There is a trend in China's film industry – those who were performing in front of the camera are shifting behind the lens as directors.
Since 2012, from actor Xu Zheng's Lost in Thailand to actress Zhao Wei's So Young, many Chinese actors have gone behind the scenes to work on films, and well-performing films, as directors.
Here we present a few of the successful career switches that Chinese actors (and others) made.
Jiang Wen: Rewriting history with Gone with the Bullets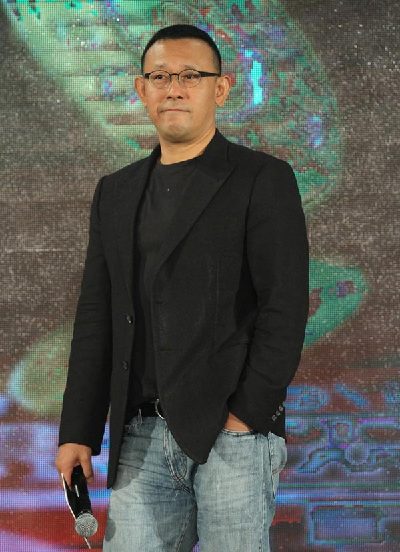 Chinese director Jiang Wen attends the press conference for his new movie "Gone with the Bullets" in Beijing, Nov 18, 2014. The film opens on Dec 18. [Photo/Xinhua]
Chinese actor Jiang Wen, who starred as the male protagonist in Zhang Yimou's Red Sorghum, made his directorial debut in 1994 with the film In the Heat of the Sun. The film sent actor Xia Yu, who acted for the first time in the film, to win the Volpi Cup for Best Actor at the Venice International Film Awards.
Since then, Jiang's worked on many films, including The Sun Also Rises (2007), Let the Bullets Fly (2009) and its upcoming sequel Gone with the Bullets, which is to hit the theaters on Dec 18. Gone with the Bullets will be a new landmark in China's film history, as it has now grossed 120 million yuan (US$19.61 million) in Internet presales one month before its release.