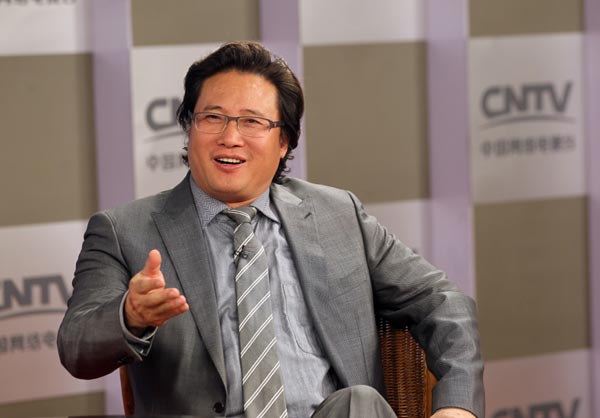 Chinese tenor Dai Yuqiang will offer online courses on singing. Photo provided to China Daily
Chinese tenor Dai Yuqiang unveiled plans for a massive open online course, or MOOC, in Beijing on Thursday (Nov 20). Through the platform of China Network Television, Dai will give singing courses twice a week, beginning on Jan 1.
As the first and only Chinese student of Luciano Pavarotti, Dai, 50, has risen to fame at home and abroad as one of "China's Three Tenors", with Wei Song and Hong Kong-born Warren Mok. He played major roles in operas such as Turandot, La Traviata, Carmen and La Boheme.
"I have been planning online singing courses for years, not only for professionally-trained students but also for ordinary audiences," says Dai.
Dai has given master classes for students at music conservatories around the country for years. However, the more classes he gave, the more he realized that the traditional way of teaching can only help a limited number of students.
Early this year, Dai started the project, inviting some young Chinese tenors to cooperate — not only demonstrating singing skills but also teaching basic knowledge about classical music and sharing their own stories.
"For the academically trained students, they can learn to correct their mistakes through watching others' demonstration. For ordinary audiences, who might be familiar with classical music and Western opera, they will get to know the Western art form and enjoy it," Dai says.
The veteran singer notes that some professors from established universities around the world, such as Harvard and Columbia, have given MOOC. Many international students, including Chinese, have benefited from such "remote" education.
"If you can learn English online, you can learn singing online, too," Dai says.