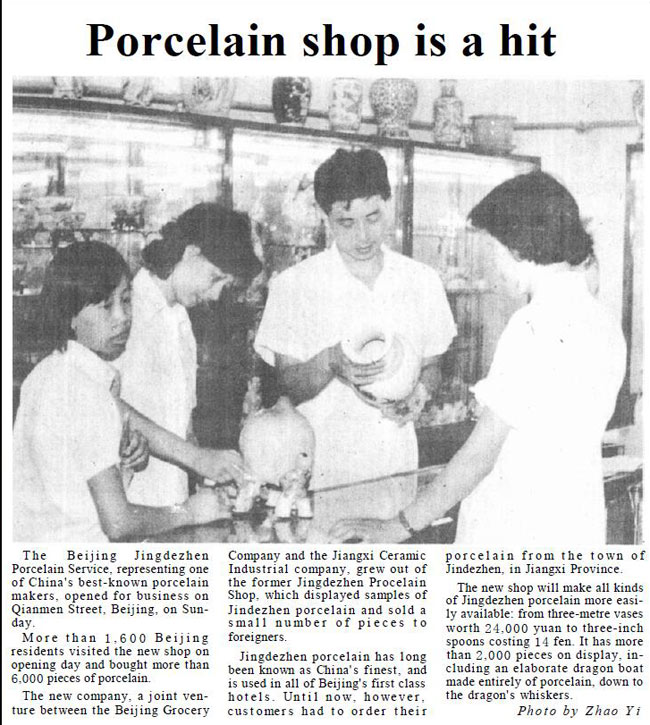 Item from Aug 3, 1982, in China Daily: The Beijing Jingdezhen Porcelain Service, representing one of China's best-known porcelain makers, opened for business on Qianmen Street on Sunday.
More than 1,600 Beijing residents visited the new shop on the opening day and bought 6,000 pieces of porcelain.
After potters in Jingdezhen, Jiangxi province, discovered the secret of making porcelain during the Song Dynasty (960-1279), it became one of China's earliest and most important products. Porcelain helped introduce Chinese culture, art and the name of the city to the world.
Although the industry has been modernized and many of the manufacturing processes are now performed by machines, the city's ancient kilns and skills have been well preserved. Even today, Jingdezhen, dubbed China's porcelain capital, is a byword for ceramics.
Last year, the city exported porcelain products worth 280 million yuan ($42 million), up by more than 20 percent from the previous year, according to the local customs department. The United States, Latin America, Europe and Central Asia were the main markets.
To promote the ancient art, Jingdezhen Ceramics Institute-China's only college with a focus on porcelain and ceramics-has been recruiting international students since 2006.
At the 2014 APEC Summit in Beijing, the tableware for an evening banquet was made in Jingdezhen.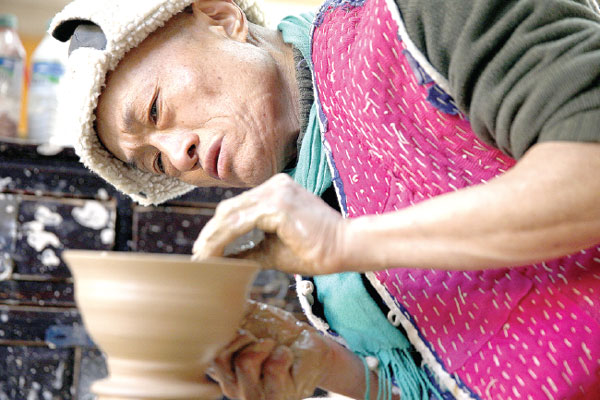 An artist makes porcelain ware at a workshop in Jingdezhen, Jiangxi province. [Photo provided to China Daily]