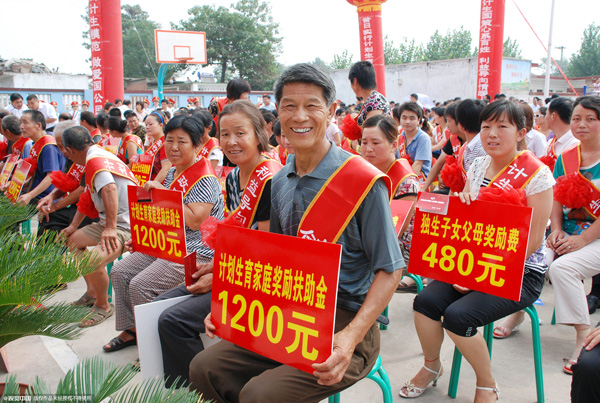 Some older adults and youths receive incentive fees for their contributions to China's family planning policy in Tangyin county, Central China's Henan province on July 2, 2010. [Photo/CFP]
The achievements China has made today prove the one-child policy's effects on improving people's livelihood and speeding economic growth.
However, the implementation of the one-child policy also has its bottlenecks, though some families, such as ethnic minorities, can have more than one child, according to the policy.
Except for forced abortion, a punishment for disobeying the policy, female infanticide and under-reporting of female births are frequently seen as many Chinese families still prefer boys to girls, due to the influence of ancient patriarchal society.