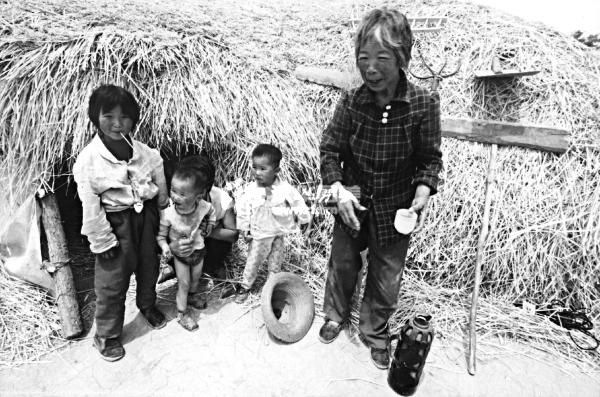 A mother and her children pose before their makeshift shack made of wheat straw in the suburbs of Xi'an city, capital of Northwest China's Shaanxi province, in August 1996. [Photo/CFP]
So in November 2013, the family planning policy was further adjusted to allow couples to have a second child when one spouse was an only child; early in the 21st century, couples were allowed to have a second child if they were both an only child.
However, the adjustment in 2013 was reported to be not enough to bring about an expected baby boom.
In 2014, only 700,000 out of the 2 million couples eligible to have a second child applied for a second-child, according to the National Health and Family Planning Commission.
To better solve the existing demographic problems in China, a universal two-child policy better suits the country's demand.