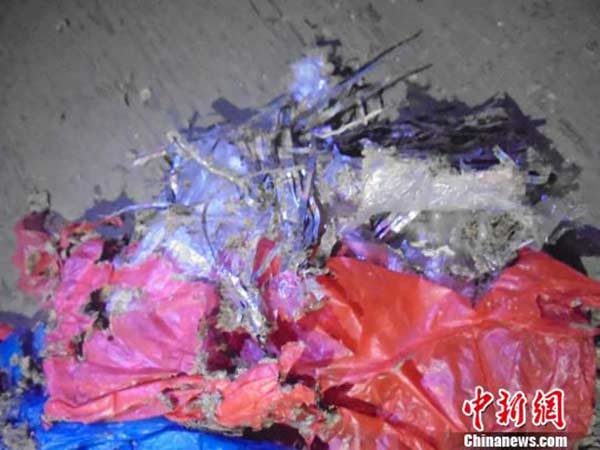 The box in which the money and the cashbooks were kept. [Photo/chinanews.com]
Ants eat 40,000 yuan in banknotes
An elderly woman in Nanping, Fujian province was shocked to find out that her precious savings had been eaten by a nest of ants.
She sent a report to police saying her forty thousand yuan and bankbooks, which are the money her children gave her for retirement, were stolen on Sunday, reported chinanews.com.
The woman said the money and bankbooks were wrapped in plastic bags and kept in a wood box on the attic of the second floor. She opened it once or twice every year to check.
However, she found all the things were gone, and there was nothing in the box but an ant nest, despite the fact that the money was still there at the beginning of 2015.
Police saw no proof of a break-in so they dug the ant nest open and found ragged plastic bags and anti-counterfeiting gold wire of the banknotes. It shows the ants were the thieves who ate up both the money and the bankbooks.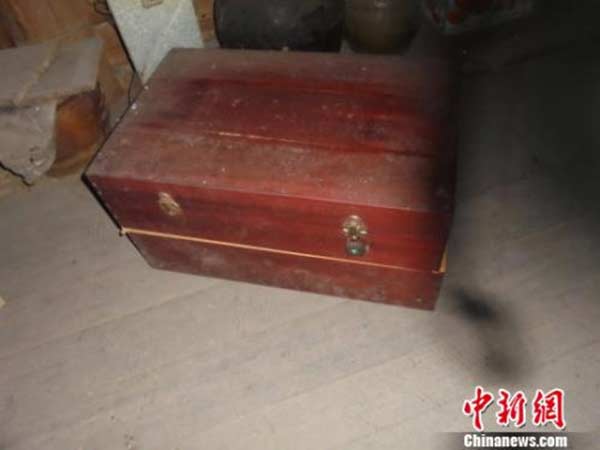 The money and banknotes are eaten by ants. [Photo/chinanews.com]