In today's trending, a couple is infuriated with the quality of their Bali pre-wedding photos, parrot amuses with "Despicable Me" style laughter, old lady shocks driver by climbing under car, and hard-working warrior monks show off their calluses.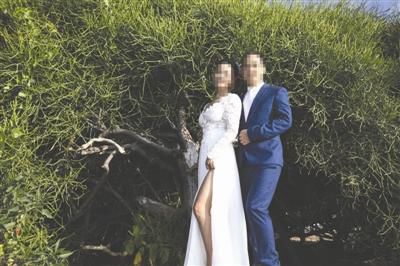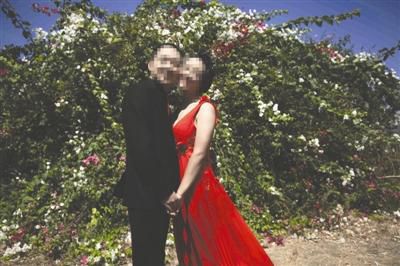 Two of the couple's pre-wedding photos. [Photo from weibo]
Couple infuriated by disappointing pre-wedding photos
A Chinese couple was infuriated after they received their pre-wedding photos taken in Bali which cost them nearly thirty thousand yuan, Chengdu Commercial Daily reported on Monday.
The couple had fun while taking the pre-wedding photos at different scenic spots at Bali. However, the fun ended when they were presented with the results on July 20. They said the photos were far below their expectations. They even found cows in background in some of the photos.
"If your photos were taken in Bali, then mine look like they were taken in the Maldives," said a friend of their's, who just took her pre-wedding photos in Sichuan.
Among the four hundred and twenty-four photos they received, the couple needed to pick out sixty-five for further editing. They said that they couldn't even pick out ten photos they liked. "If you didn't tell them it was Bali, no one would be able to tell. It looks like some sample photos on Taobao," said the woman.
The company that took the photos is investigating the problem. A manager surnamed Han explained that photos taken are not always perfect. That's why they need customers to pick their favorites for further editing.
The photos were heavily mocked after they were posted on the Internet. One netizen said his selfies were better than this. Another said it at least proved Bali had good natural surroundings without any special effects – it just needed some Photoshop.
In our next story, meet the parrot that reminded netizens of "Despicable Me".