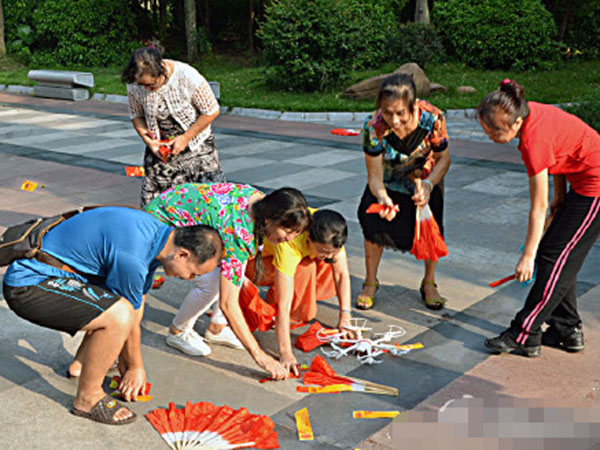 Fan dancing seniors scramble for the fallen mooncake coupons. [Photo from web]
Greedy ladies attack drone for mooncake coupons
Drone operators, beware square-dancing grannies! A young man's drone was attacked by dancing seniors while on its way to his girlfriend's place carrying pre-paid mooncake coupons in Guangzhou, reported changjiangtimes.com on Tuesday.
The man put several mooncake coupons he paid for in the basket of the drone and directed it to fly to his girlfriend's house.
Unfortunately, some of the coupons fell from the basket when the drone was flying and the elderly women started scrambling for the coupons without regard for who they actually belonged to.
One of the women even used her fan to reach and hit the drone to the ground.
When the young man came down and requested that the women compensate him for his drone, the women denied they hit the drone and claimed they almost got injured by the falling drone.
In our next story, a bus driving couple plan a green wedding.