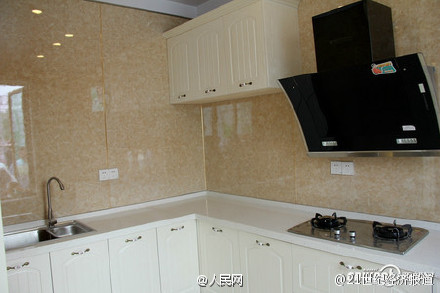 The furniture and appliances in the villa. [Photo/Sina Weibo]
3D printed villa in Xi'an
Residents in Xi'an, Shaanxi province were recently wowed by a two-storey building created by 3D-printing technology within 3 hours by a company on Friday, Sina.com reported on Monday.
The villa, which had all of its six modules printed in a factory and assembled at the site, cost 2,500 - 3,000 yuan per square meter.
According to An Yongliang, the developer of the technology, the process is vastly more efficient than the traditional building process, which usually takes half a year, as it only takes dozens of days.
Almost 90 percent of the villa's construction process was completed in the factory, he said.
According to the report, the villa can withstand a magnitude-9 earthquake.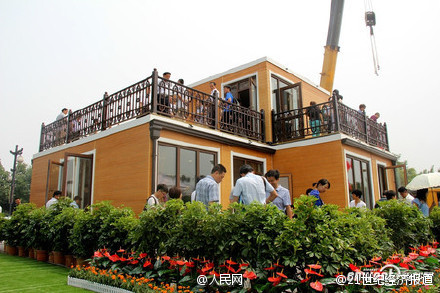 The 3D-printing villa. [Photo/Sina Weibo]
Square dancers bothering you in your neighborhood? They may be lowering your property prices as well, in our final story.