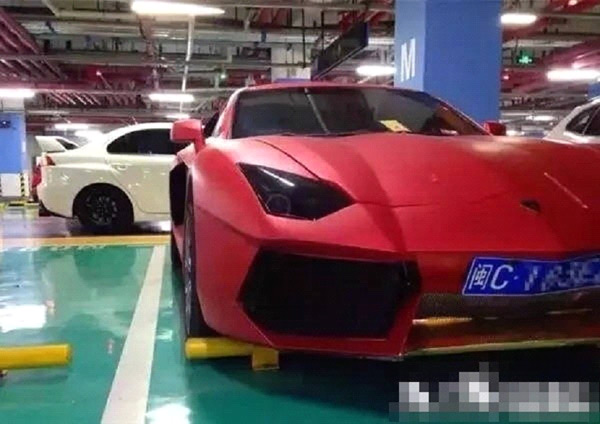 [Photo/Oriental Daily]
 Fake Lamborghini sold under RMB200,000
A garage in Fujian Province is now offering customers a deal too good to be true: a Lamborghini super sports car for as little as RMB198,000 ($31,789), thatsmags.com reported.
One mechanic in Quanzhou city is offering various models of the coveted vehicle, all for under RMB300,000. Although they may look like the real thing, under the hood they're just old clunkers that have been meticulously modified to resemble Lambos.
If you like the look of Lamborghinis and aren't all that bothered about horsepower, why not save yourself RMB3.3 million and make a trip down to Fujian to pick up a "Shanzhai Lamborghini"?
But even if it falls into one of Quanzhou's sinkholes it's no big deal.
Don't miss: Mahogany 'Lamborghini roadster' wows collectors
In our next story, some drivers don't like road signs that take note of traffic deaths.