In today's trending, a red Ferrari is wrecked in a crash, man cooks rice in HK airport, "nail" buildings stand in the middle of a highway, and a privately-built bridge charges tolls.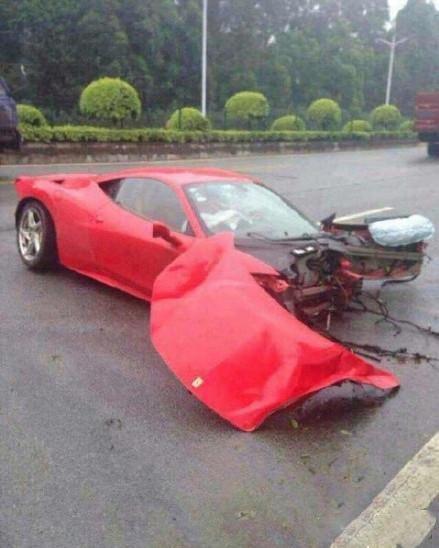 Scene of the accident. [Photo from web]
Driver survives Ferrari crash
We often see luxury cars smashed to pieces in Hollywood blockbusters, but this time it happened in real life. Thankfully, the driver of a Ferrari that crashed was only slightly injured.
A red Ferrari 458 Italia, worth an estimated 4 million yuan ($638,723), was badly damaged on its hood and tailstock when its head collided with the roadbed on a road in Nanhai district of Foshan, South China's Guangdong province at about 11 am on Tuesday, Foshan Daily reported.
The broken pieces were scattered all over the road and the airbags were deployed. Meanwhile, a tree near the road fell down, its trunk broken.
The 32-year-old driver, surnamed Zou, sustained minor injuries near his eyes and his blood sample was extracted by a local policeman and sent for alcohol concentration tests.
Local police suspect the car got out of control due to the slippery road.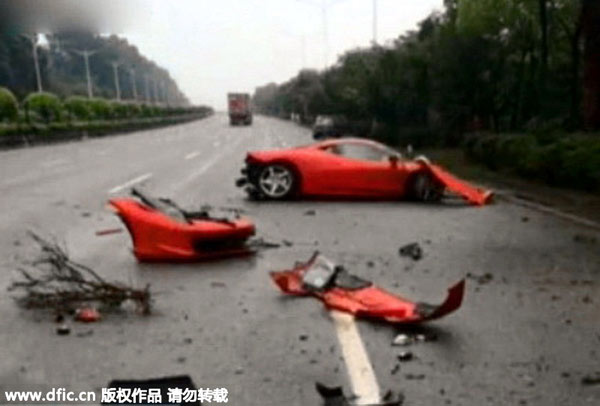 Scene of the accident. [Photo/IC]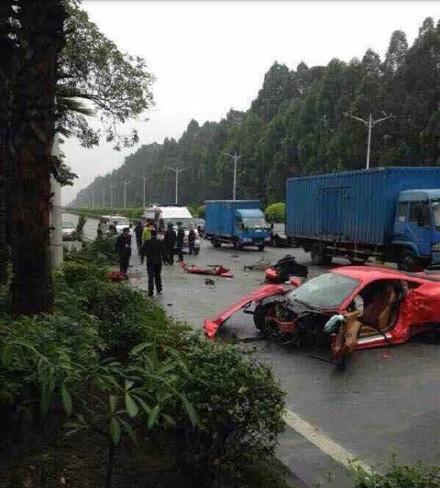 Scene of the accident. [Photo from web]
Next up: a man, unable to afford a meal when he missed his flight, resorted to cooking rice to feed himself at an airport.