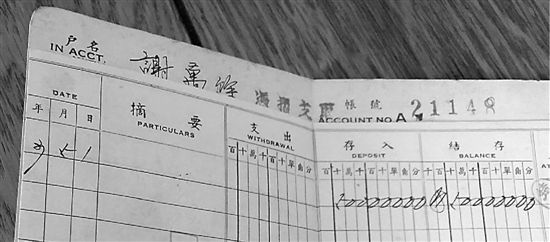 The bank account issued in May 1948. [Photo from Qianjiang Evening News's website]
 Old bank account is worthless
A man in Hangzhou with a 1948 savings account tried to withdraw his money, but the bank said the money had been turned over into the state treasury more than 60 years ago, Qianjiang Evening News reported.
The account contains 500,000 fabi, which was the dominant currency from late 1935 to August 1948. Financial writer Wu Xiaobo said the currency was severely inflated at that time and this money can only buy several staple foods.
The 78-year-old owner said he wanted to try recovering the money after reading news that the UK government has paid back all World War I debt, after nearly one hundred years. Being refused, he said he would love to save the bankbook anyway as an antique. 
In our next story, "Lamborghini" are being sold for as little as under RMB200,000.