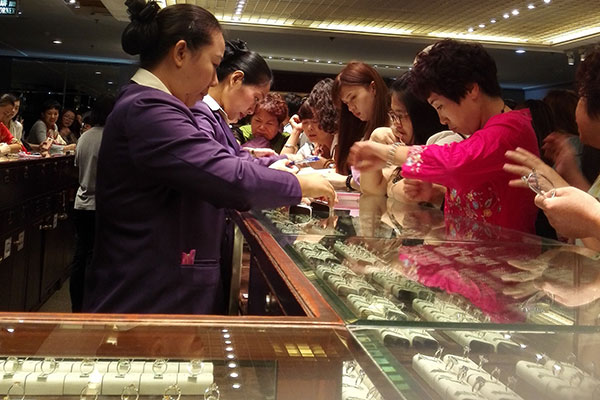 Chinese visitors shop at a jewelry store in Thailand.[Photo by Liu Yunmin/Liu Debin/Xu Lin/China Daily]
An important finding is that the growing number of individual Chinese travelers is complementing, rather than replacing, group tours. Both segments are growing.
Less-experienced tourists are more likely to join groups, he says.
They're often from outside first-tier cities and have relatively lower incomes.
The report also suggests some alleged misbehavior is attributable to cultural misunderstandings.
Beijinger Li Jingjing researches the etiquette of countries she plans to visit, from taboos to tipping.
The experienced 28-year-old traveler believes it's important to protect the environment and respect locals.
"I love cultural heritage and delicious food," she says.