New 'home' for the holidays in Hangzhou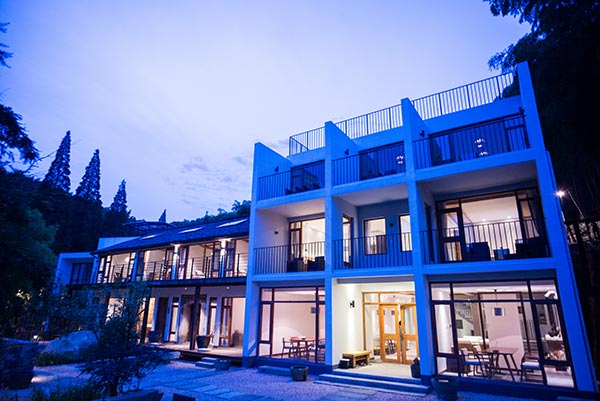 The main building of Puti Gu minsu house on the outskirts of Hangzhou in Zhejiang province. [Photo provided to China Daily]
Like many other globetrotting travelers, the epiphany to start her own guesthouse came after spending hundreds of nights at different lodges around the world.
But unlike many others, Xu Wanjun's minshuku, a hospitality concept derived from Japan, was an instant hit with tourists. In China, the locals call it minsu, which literally means private accommodation.
Founded in 2014 by Xu and her husband, Sunsite is a cozy 15-room minsu nestled amid the lush greenery in Hangzhou's West Lake area. The guesthouse features an enchanting minimalist design aesthetic defined by whitewashed walls and wooden furnishings in different hues of brown.
This combination of nature and a zen-like concept has evidently gone down well with their guests. Many photos of Sunsite and its charming decor can often be found making the rounds on social media.
Xu and her husband quit their well-paying jobs in Shanghai two years ago following their extensive travels around the world. Admittedly, they didn't quite know where in the world they wanted to embark on their first entrepreneurial stint, and decided to just take the plunge in one of their favorite cities, Hangzhou, the capital of Zhejiang province.
"When we decided to open a guesthouse, we didn't give a second thought to the location. With West Lake and the tranquil surroundings, we just had to make it happen here," Xu said.