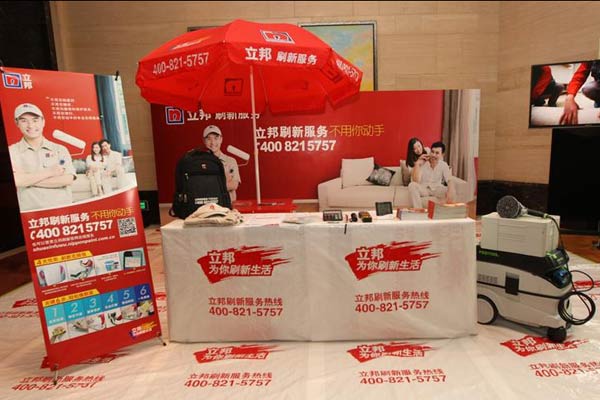 Nippon Paint promotes its "home-painting" service [Provided to China Daily]
"Nippon Paint China is promoting an upgraded 'home-painting' service in the Chinese market with the purpose of satisfying the diversified demands of an ever-increasing number of customers," said Wee SiewKim, Group CEO of Nipsea Group.
The new service is based on an entire system of products, many showcasing breakthroughs in paint technology, with a strong emphasis on eco-friendliness.
With the advent of the age of comprehensive customer expectations, Nippon Paint China will provide a series of bespoke services for local consumers as an alternative to traditional paint products over the past years.
From product supplier to service provider, innovation is at the heart of Nippon Paint's marketing focus. Providing complete wall coating solutions, a series of tailored services would deliver directly to clients beautiful and durable paint schemes in order to meet the expectations of different families.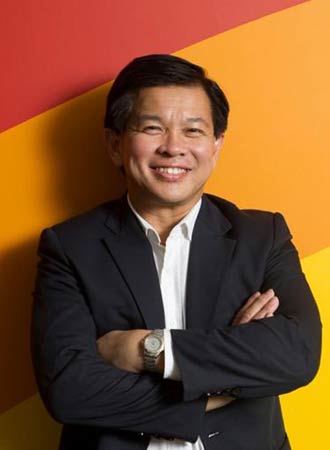 Wee SiewKim, Group CEO of Nipsea Group. [Provided to China Daily]
Wee SiewKim, Group CEO of Nipsea Group. [Provided to China Daily] Nippon Paint China is betting on the mainland market's prospects and potential. Its brand renewal and new service oriented approach will position the company for the long-term.
Earlier this year, while the new real estate market was flattish, the company did not simply concentrate on the paint products market, but expanded its business operating range and is currently pushing the business of its Chinese family painting service.
Many of the older apartments are rich with memories for the owners. Wee believes that quality repainting of old apartments and buildings will be a growing market. Nippon Paint China's wall repainting service will deliver to Chinese consumers a refurbishment of their old apartment decorations and create an adorable indoor living environment. Their entire experience will be refreshed.
"In addition, we will provide a broad range of painting products to meet the diverse decoration and painting demands of our consumers, including desired colors, texture and brushing effects. We have products that can be applied to all surfaces in a household including plain walls, fiber boards, wooden materials, glass and metal surfaces," said Wee.
"As an industry leader and an expert in the coatings segment, Nippon Paint China wants to ensure that its staff provide professional advice and service to customers. The company wants repainting to be a hassle free experience for home owners, delivering a whole new experience, while at the same time bringing to life visually appealing effects for each family."
Nippon Paint China recently acquired two local enterprises. The first is DGL Camel Coatings (Shanghai), a leading wood coating supplier. Their products are sold to specialized wood coating painters only, and enjoy a sound reputation among Chinese customers.
The other acquisition was Guangzhou Supe Chemical Corporation, which produces a wide range of floor paint and water proofing products including polyurea and anti-corrosion materials.
The acquisitions have greatly enriched the scope and breadth of the company's product lines and accelerated the development of a service-oriented market plan.
At the same time, the company has accelerated the rollout of its "trend beyond colors" concept in the Asian market, with the launch of an "iColor" website, which allows Chinese customers to fully inspire their imagination about colors and textures with professional advice. The ideas offer every homeowner a chance to beautify room decorations by themselves while tapping the wealth of knowledge in the cyberspace community.
As an affiliated company of Nipsea Group, Nippon Paint China has always been committed to fulfilling its social responsibility and showing care for Chinese society. In respect of the group founder Goh Cheng Liang's motto: An enterprise should contribute more to society when it has more achievements. Nippon Paint China is now bringing colors and hopes to socially vulnerable groups in China. About 1800 Nippon Paint China distributors are participating in the "Color, Way of Love" charity program which painted 200 Hope Schools in China's rural areas and trained 120 local art teachers for them.
"I hope our CSR activities can grow from strength to strength, which can only happen if Nippon Paint China is growing stronger in our business, whose growth will enable us to do even more," said Wee.