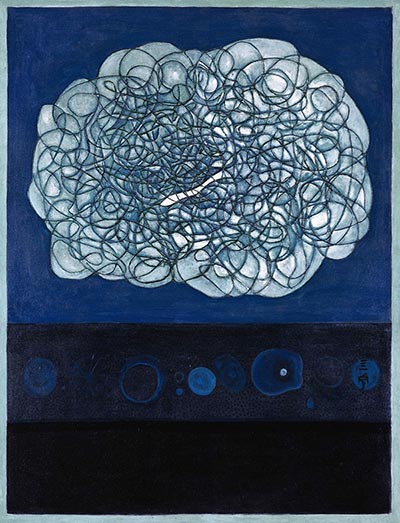 Blue Rhythm by Cheong Soo Pieng. [Photo provided to China Daily]
A New Dialogue, a painting exhibition in Hong Kong, chronicles the development of abstract art in Southeast Asia since the 1960s.
Fifty works by 20 artists from Singapore, the Philippines, Malaysia and other countries in the region are displayed at Sotheby's galleries. All together they show how artists grapple with the shadow of colonialism and embrace varying cultural ideologies under the combined influence of East and West.
Highlights include Singaporean artist Cheong Soo Pieng's Blue Rhythm. A founder of the Nanyang art style, his artistic experiment revealed a cultural depth that he cultivated during art studies in China.
Orange Frequency Orange, created by Philippine artist Jigger Cruz, explodes with vibrant energy thanks to bright colors the artist splatters on canvas. He represents the fresh voice of the Philippines' contemporary art scene.
The exhibition runs through Nov 21.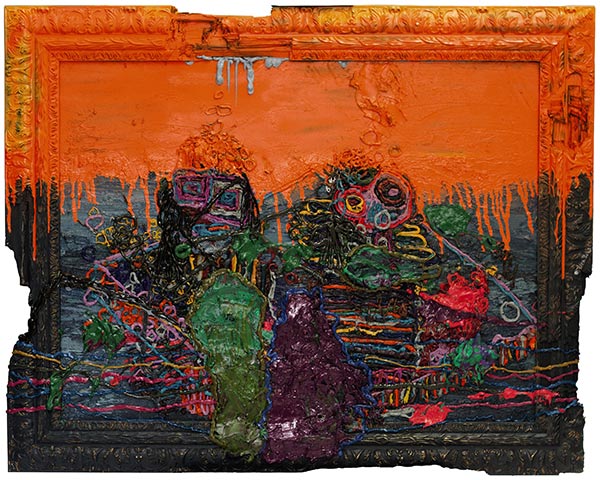 Orange Frequency Orange by Jigger Cruz. [Photo provided to China Daily]
Related: