David Beckham crowned 'Sexiest Man Alive'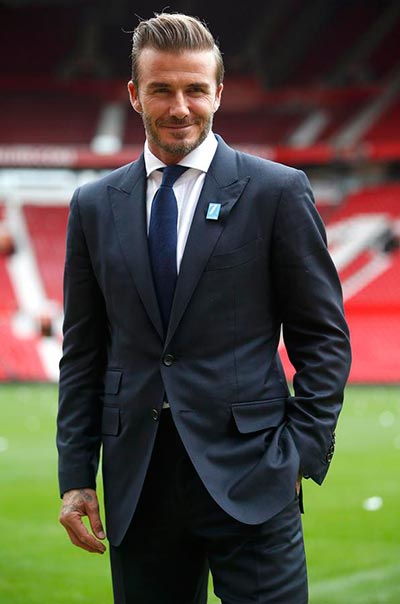 David Beckham poses for photographers at Old Trafford, ahead of his upcoming charity soccer match against a Rest of the World team led by Zinedine Zidane at Old Trafford to raise awareness and funds for UNICEF, in Manchester, Britain, Oct 6, 2015. [Photo/Agencies]
People magazine's Sexiest Man Alive was announced Tuesday night during "Jimmy Kimmel Live" and the 30th honoree was global superstar
David Beckham
.
Kimmel played a question and answer game with the audience before announcing that Beckham as the winner.
Some of the hints were that he was a former athlete, not an actor, and had a few tattoos.
The forty-year-old former soccer star has enjoyed a successful post-sporting career.
The ex-footballer has talked his way into numerous endorsement deals with the likes of Coca-Cola and modeling spots for apparel brands like H&M.
Beckham will join the illustrious ranks of past honorees, including Brad Pitt, Denzel Washington, and George Clooney.
Related:
Glamour Women of the Year Awards held in NY