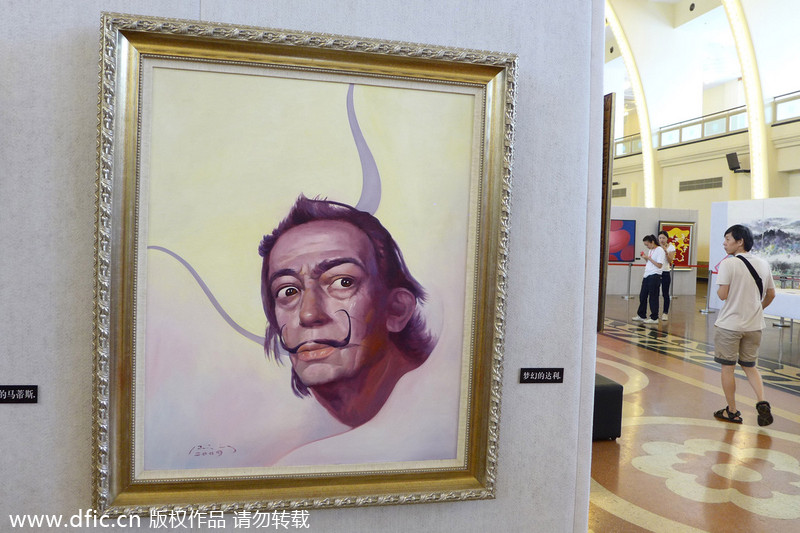 Visitors enjoy artwork created by Shanghai artist Peng Mingliang, at the Shanghai Exhibition Center, Aug 3, 2014. [Photo/IC]
Peng was the first artist in China who displayed his creations in the city's public spaces. His unique artistic style and distinctive works are popular among art lovers, especially young people. The exhibition has over 400 pieces, ranging from oil painting, Chinese brush drawing to sculpture and pottery.
From the works, we can see the artist's arduous artistic exploration through his life. As Peng has been a professional artist for 25 years, this exhibition can be seen as a retrospect of his art career.