Sweeten up and fly right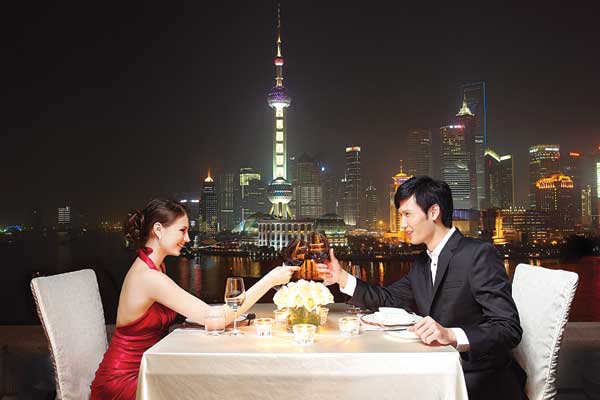 Perfect night: Wine her, dine her and amaze her with the most spectacular views in the city at the Cathay Room, Fairmont Peace Hotel.[Photo provided to Shanghai Star]
Maybe you are ready to pop the question, maybe you are just rehearsing, or it could be for that all-important first date. We tell you where to get some interesting culinary experiences that will turn sweet nothings into permanent memories this Saturday when the stars are aligned for romance. Pauline D. Loh shares the research.
There is no better place to indulge in those magic moments than right here, right now. Shanghai is probably the most romantic setting for urban romance in this country, and it has every prop you need for the right persuasion.
Some wise guy, or maybe it was a wise woman, once said romance starts in the morning with a loving phone call or a text message. You certainly do not need to wait until Valentine's Day or its Chinese equivalent to express your affection, even though the occasions seem designed to help the forgetful.
This year, do your homework early to make it unforgettable. We help you plan the meals.