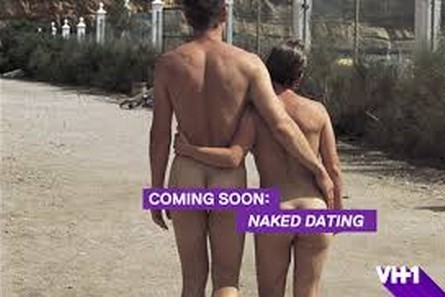 A screenshot from the VH1 dating show - The Dating Naked.
A contestant on a new VH1 dating show didn't beckon a woman to walk in front of him out of politeness. He wanted to check her out from behind and didn't need to use his imagination.
The Dating Naked series is the latest example of reality television's newest trend: Nudity is hot, no longer confined to late-night premium cable.
Leading the way is Discovery's Naked and Afraid, on which a man and woman who don't know each other fend for themselves in the wilderness for three weeks without a stitch between them. That program's success since its June 2013 premiere begat VH1's Dating Naked and TLC's real estate show Buying Naked, with more in the planning stages.
What's the appeal?
Well, what do you think?
In a world of endless choices, titillation lures. So does a catchy title, and the word "naked" jumps off the program guide. Brent Montgomery, who produces the nonfiction hit Pawn Stars, which airs on the History channel, said many early fans were drawn in by that title even though the show had nothing to do with the image left in your head. He's now doing the spinoff, Pawnography.