HK director brings Communist spy classic to big screen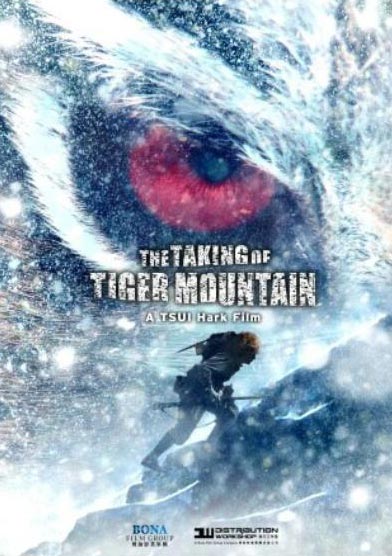 Film poster of Tsui Hark's The Taking of Tiger Mountain.  [Photo/Mtime.com]
Hong Kong director Tsui Hark's upcoming thriller,
The Taking of Tiger Mountain,
based on a real-life Communist undercover agent, infiltrates cinemas across the Chinese mainland on Dec 24th.
Based on Tracks in the Snowy Forest, a popular novel by Chinese author Qu Bo, the film centers on Yang Zirong, a Communist soldier who went undercover among mountain bandits in the snow-covered forests of northeast China in the 1940s. Yang successfully blended in and helped Communist forces take the mountain.
Tsui said during a press conference for the film in Beijing yesterday that he's been interested in this story since the 1970s, when he watched a Peking opera performance adapted from the novel.
"The Taking of Tiger Mountain" will be released in 3D and stars actors Zhang Hanyu and Tony Leung Ka-fai.