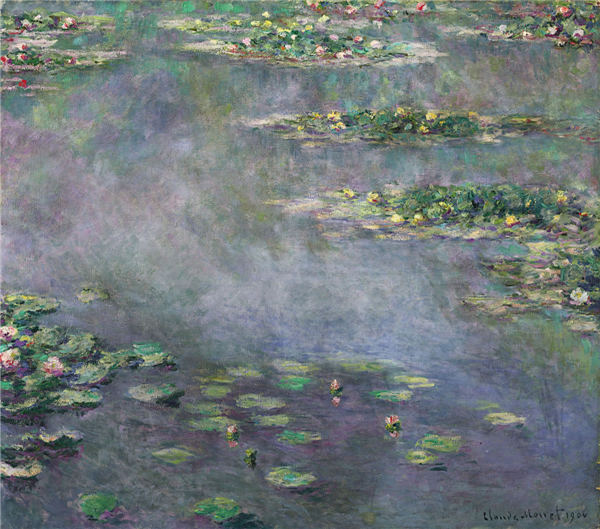 Nympheas 1906, by Monet, to be sold in London.
Paintings by Claude Monet (1840-1926) and Francis Bacon (1909-92) will soon go on sale in London.
Monet's Water Lilies, from 1906, will go under the hammer at Sotheby's Impressionist and modern art sale on June 23, with presale estimates of 20 to 30 million pounds ($34-51 million).
The painting comes from the collection of Paul Durand-Ruel (1831-1922), a French dealer who represented many Impressionist artists including Monet. The artwork has been on loan to the Museum of Fine Arts, Houston, since 2011.
Monet's Water Lilies of 1907 sold for $27 million at a Christie's sale on May 6. The buyer was reported to be Chinese.
Bacon's Study for Head of Lucian Freud, painted in 1967, will be on offer at Christie's sale of postwar and contemporary art on July 1. The work was owned by the British writer Roald Dahl (1916-90) and his family.
Dahl once said, "All I can tell you about the work of Francis Bacon is that it stirs and excites me emotionally ... I know that there are some people who are not moved by them at all and to those unfortunates I would simply say, 'Jolly bad luck. I can't help you.'"
The painting is expected to fetch between eight and 12 million pounds. Bacon's Three Studies of Lucian Freud sold for $124 million at a Christie's sale in New York last November, a world auction record for any work of art.